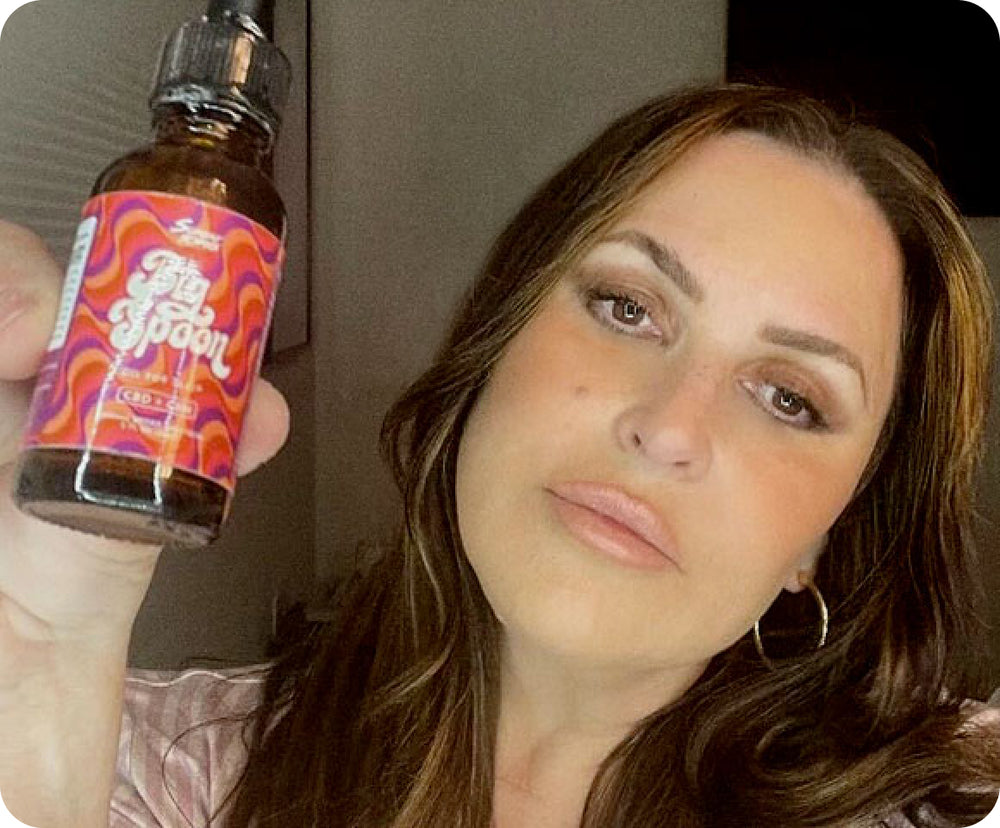 CBD for girl bosses & power moms who want to relax without the high
Avoid wrinkles & bags under the eyes by de-stressing
Stay present & don't lose out on precious time with your loved ones
Promote deep sleep so you can remain youthful & energized
Give me what Jillian takes >>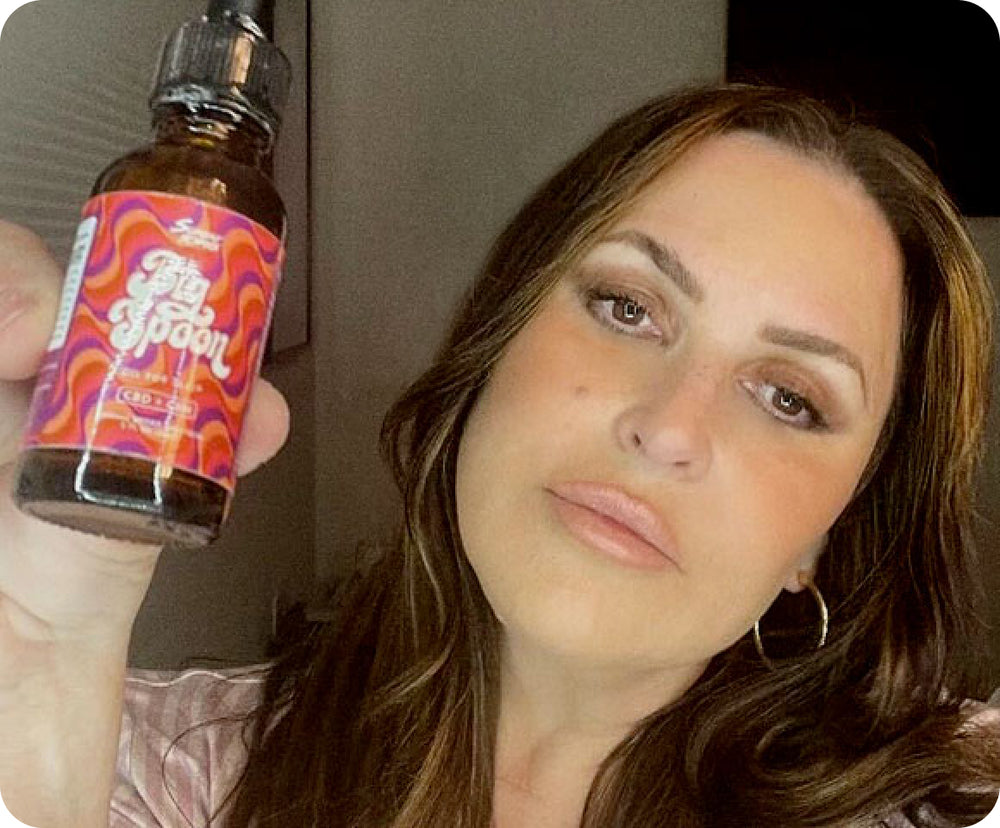 Girl bosses & Power Moms have a lot to deal with…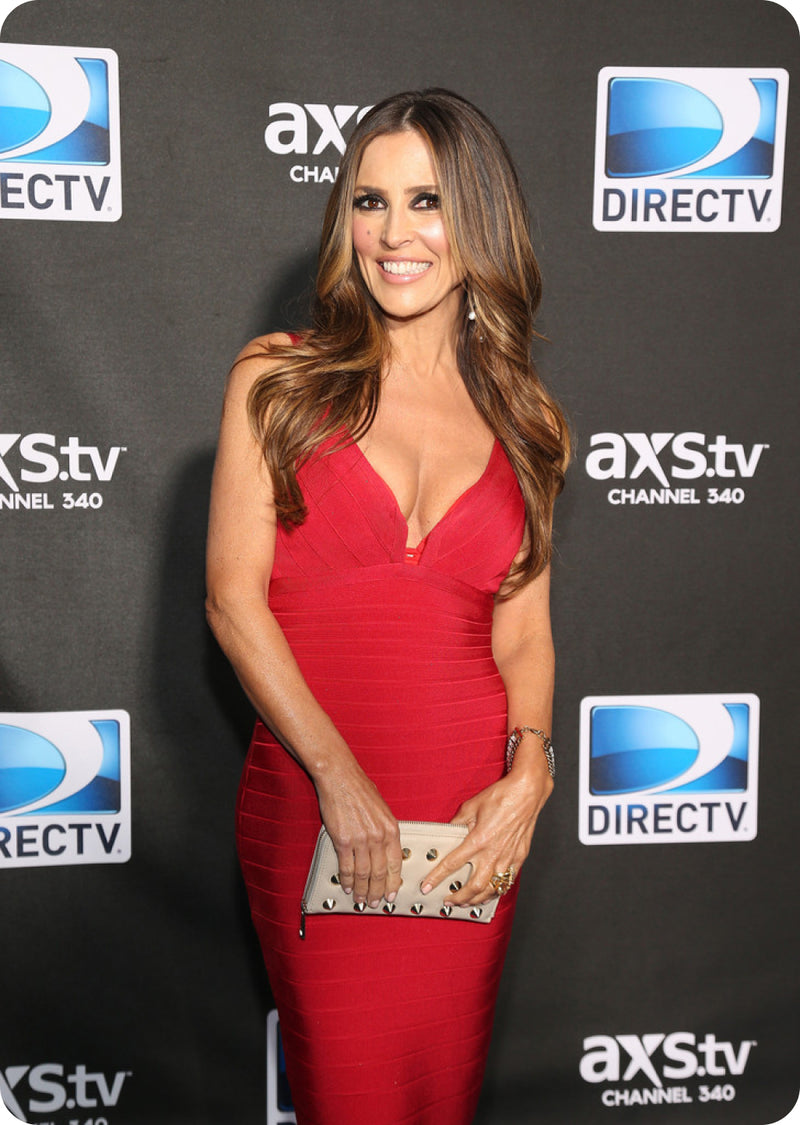 You can't find a work/life balance & "look tired"

Since when did we start shaping our lives to conform to our work, instead of the other way around? Do we really have to sacrifice our social lives in order to be a good mom? Take Jillian's CBD to maintain your composure during your hectic days and get your energized glow back.

You can't stay present around your loved ones

You work all day and then come to screaming kids. Relax time? I think not. Now you need to ensure they complete their homework and that dinner is ready on the table. Meanwhile your phone keeps buzzing and you seem to be getting pulled from all directions. Don't miss out on the memories. Take CBD so you can chill out without getting high, and live in the moment with the people you love.

You can't sleep at night and "feel old"

Ever tried to be responsible and go to bed early, only to find yourself staring at the ceiling while contemplating how you're getting so old? We feel your pain. The only thing worse than thinking about being old is "feeling old". Take CBD before bed so you can sleep like a teenager again and wake up feeling refreshed and spry.
Girl bosses & Power Moms rejoice, your prayers have been answered…
We custom branded the bundle of stress relief & sleep aid products that Jillian takes monthly, specifically for YOU:
Bra Bearies, Sunday Scaries Extra Strength and Big Spoon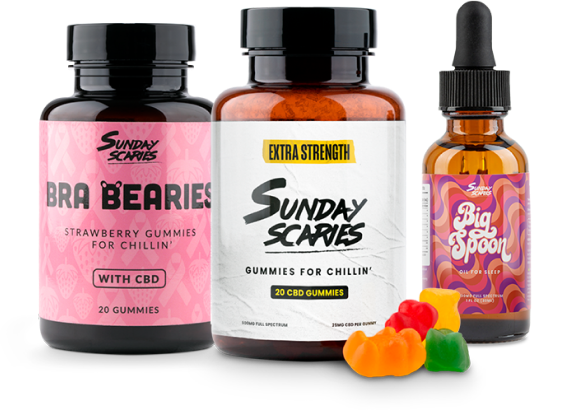 Retail Price $137
Subtotal $110
100% Money Back Guarantee | FREE SHIPPING
Learn More about Jillian's CBD Favorites
CBD Sleep Oil
1 ML Full Spectrum CBD per dropper
With 5-HTP, GABA, Lemon Balm, CBN, Chamomile, L-Theanine and Valerian Root
Vanilla cream flavor
Take a full dropper every night to sleep like the little spoon again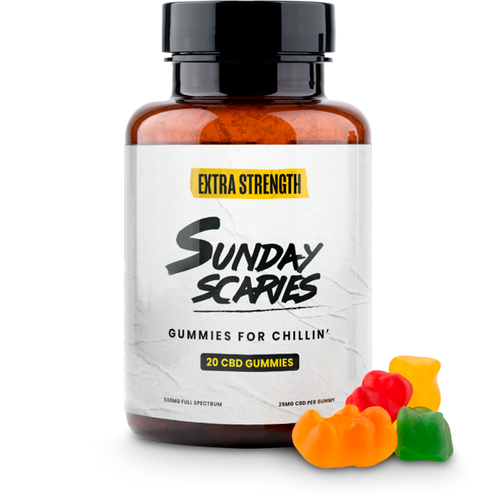 Extra Strength CBD Gummies
25mg Full Spectrum CBD per gummy
Orange, Cherry, Apple, Lemon flavors
Take 2 gummies in the afternoon to keep the scaries away!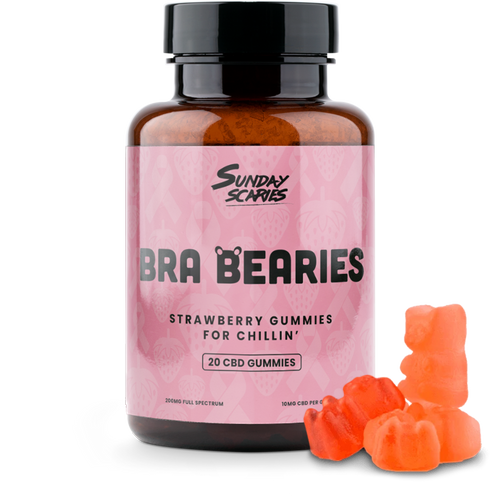 Strawberry CBD Gummies
10mg Full Spectrum CBD per gummy
With Vitamin C
Strawberry flavor
Take 2 gummies in the morning to relaxentrate
Support breast cancer research and donate $2 of every bottle sold to The Pink Agenda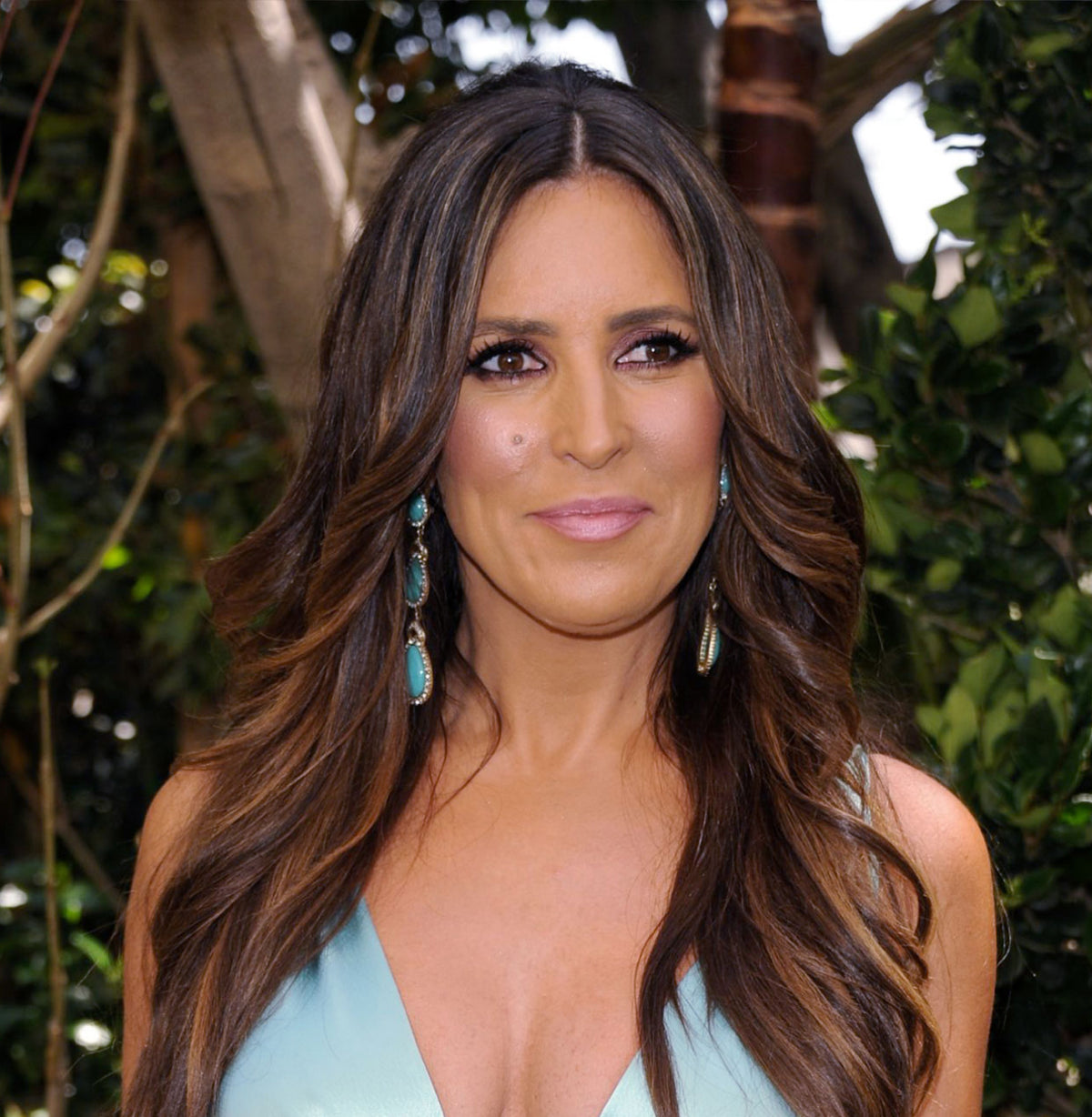 See what Jillian has to say

askjillian
YES!!! My @sundayscaries have arrived. FU anxiety. Bra berries are close to my boobs #breastcancer awareness I love these!!!! If you have trouble sleeping or shutting off your brain... these are a no brainer. I use non thc.

askjillian
Everything not coming up roses?! Back to School week!
Help! Sunday Scaries CBD gummies will mellow you out!

askjillian
This is a threesome I can get into!! I love these gummies from @scariesCBD and tinctures are my favorite! They helped me through chemo and I'm still using them for anxiety. They help me relax!! 😇
See what verified buyers are saying
This sh*t really does work!
I used to have trouble falling asleep, and also wake up in the middle of the night and not be able to fall back asleep. With Sunday Scaries, i get super sleep 30-60 min after I take it, and usually sleep through the entire night without feeling groggy in the morning. It's a life saver!
Stephanie L.
Stress Relief Gummies
Calming Effect 🤩
I take these gummies every morning before work to calm me down. Any stress that comes my way is manageable with these gummies. I highly recommend them!
Timothy N.
Stress Relief Gummies
Super Helpful!
I have to say, it's been extremely helpful to have these gummies. I have been under a lot of stress and these help me for sure. I'm glad I listened to Mr. Ballen and got some Sunday Scaries stress relief gummies.
Nicole P.
Stress Relief Gummies
Seriously the best!
I can not say enough positive things about the extra strength gummies! I take 2 when I need and later in the day I'll take another one, if deemed necessary :) I will 100% recommend these to anyone! It's just about finding the right amount for your own body type.
Holly S.
Stress Relief Gummies
Sunday Fun Day
I was seriously questioning this product but after a week of using it I know that this product actually works. I bought 2 cases 1 more me and 1 for my wife. We both feel improvements, will definitely buy more later.
Kevin G.
Stress Relief Gummies
❤️ Sunday Scaries!
Excellent product! Helps me so much to "take the edge off" and fall asleep effortlessly. Thank you! 🥰
Marie M.
Stress Relief Gummies
Frequently Asked Questions
Is CBD good for sleep?

While CBD at night may encourage consumers to fall asleep, formal studies on efficacy and dosing are still pending. The National Center for Biotechnology Information, which is a part of the U.S. National Library of Medicine, ran an analysis of CBD for anxiety and sleep which displayed promise for it's application, although all results need to be analyzed cautiously. CBD can provide a cool and calm feeling that helps take the edge off so you can quiet your mind and encourage a restful sleep. Many current OTC sleep products may not be effective enough to induce sleep and you may wake up feeling groggy af the next day. Big Spoon is custom formulated to make you feel warm and fuzzy like a little spoon and will have you waking up without feeling like cotton balls got shoved in your head overnight.
How long should I feel the effects of the Extra Strength gummies?

The onset after taking the gummies happens in about 15-30 minutes. You should feel a light sense of relief which can help you overcome your overwhelming day. The effects should last 4-5 hours, but it is important to remember that there are no "high" effects from taking CBD. It is better used as a daily supplement and you often can assess how much it's contributing to your daily routine after you stop taking the product. Daily and continued use leads to the best effects for CBD.
Can Strawberry CBD Gummies help with anxiety?

While Sunday Scaries CBD gummies provide a cool, calm sense of relief they are not intended to diagnose, treat, cure or prevent any disease. Since cannabis has been bastardized since the Marihuana Tax Act of 1937, there has been a significant lack of studies due to its legal status. We are very excited for FDA regulations in our industry to get established and for more information to come out regarding the effects of CBD for anxiety. Until then, please do not rely on our product as a remedy and please consult your doctor with the treatment of any medical condition, including anxiety.
Is there THC in your product and will I fail a drug test?

All of our CBD products are made with Full Spectrum CBD oil. This means that the extract contains all cannabinoids found in hemp, including THC. We use Full Spectrum CBD because of a theory known as the "entourage effect", which states that all cannabinoids work best together, synergistically, to increase the overall effect. The THC levels are always under the legal .3% threshold outlined in the 2018 Farm Bill. The amount of THC in the products is not enough to be psychoactive, or make you "high." You should NOT take this product if you need to take a drug test.
Is it safe to take Sunday Scaries with current medication?

If you are concerned about Sunday Scaries interacting with your medication, please consult your doctor. Show them the list of ingredients and ask how it fits into your current treatment. If you have any problems, remember we have the 100% Money Back Guarantee (Scarefree Guarantee).
Is there a money back guarantee?

Yes, we have a 100% money back guarantee called the Scarefree Guarantee. You get a killer 20% off discount for choosing a subscription - which requires two shipments. Research suggests the effects of CBD are better felt taking the product daily for at least a month and we offer this discount to allow customers to reach that point. You can modify your subscription in your portal after purchasing, but the cancel button will not appear until your 2nd shipment is sent. Hit us up at happiness@sundayscaries.com if you have any questions. We're always here to make your life Scarefree.