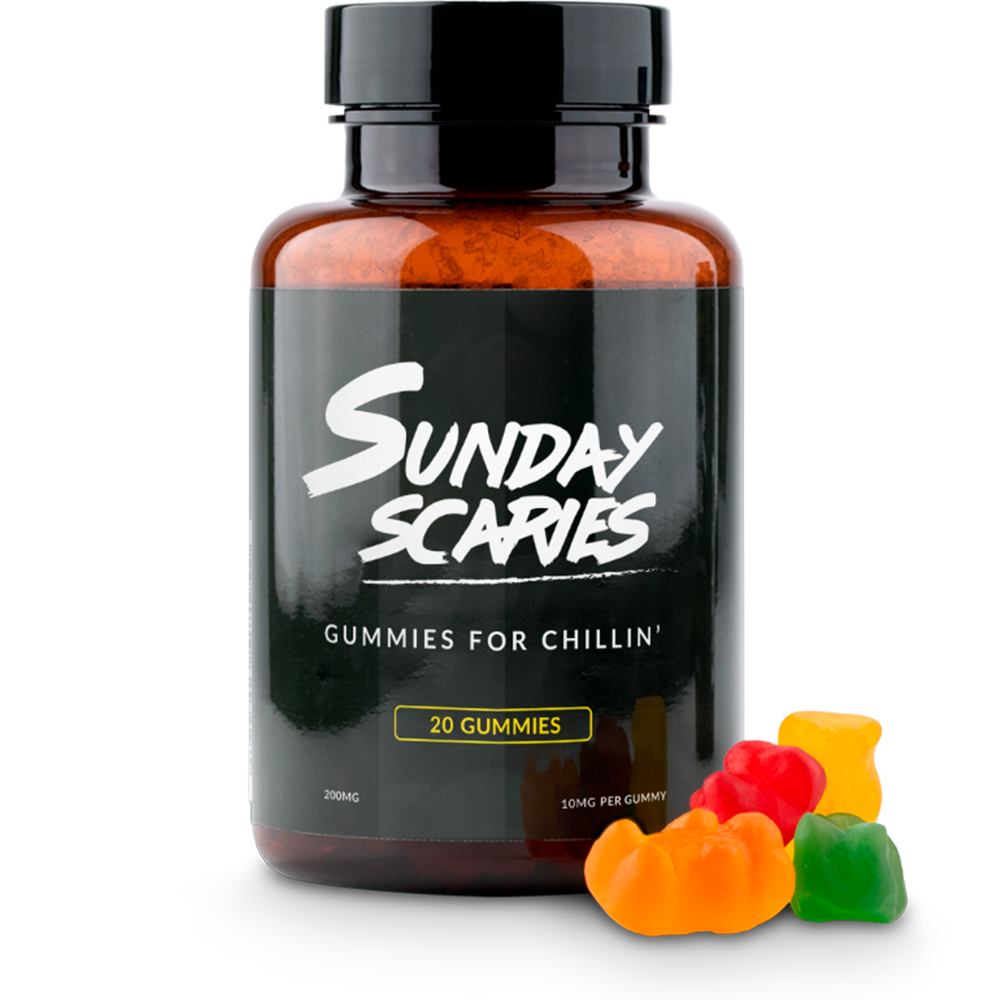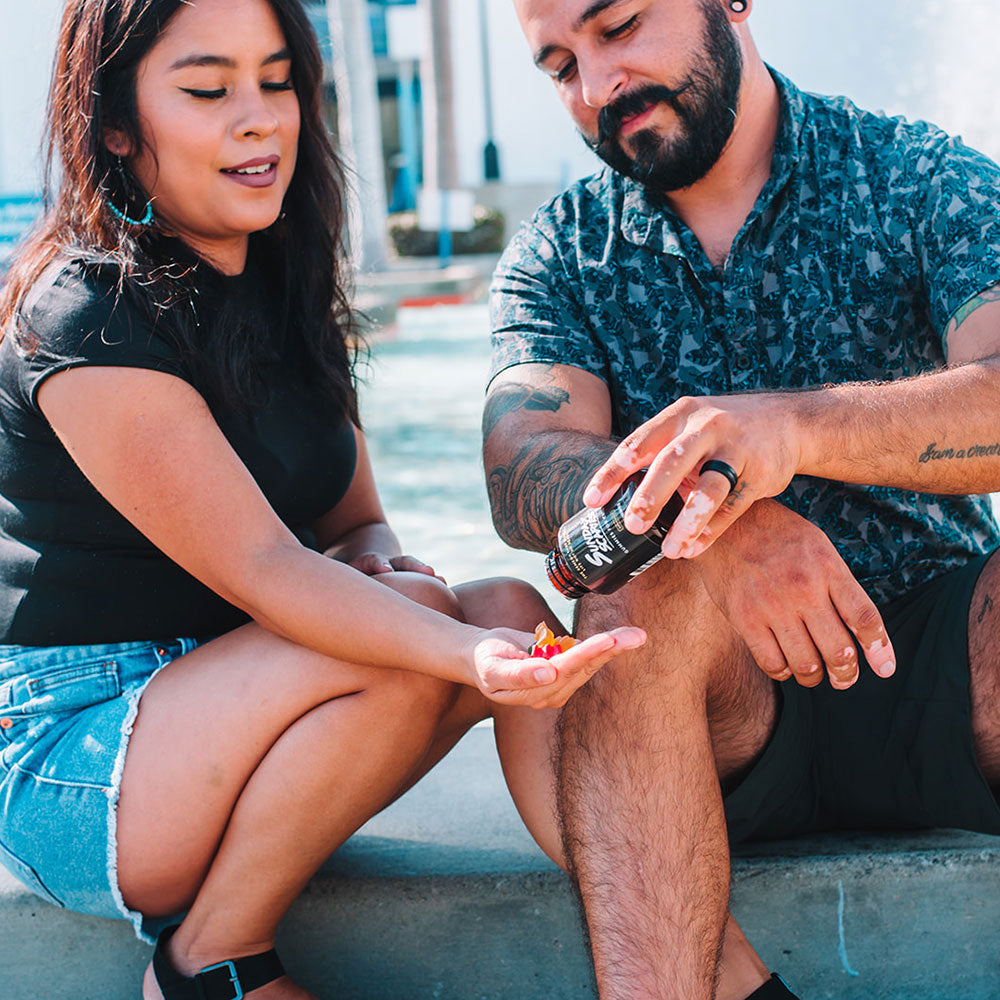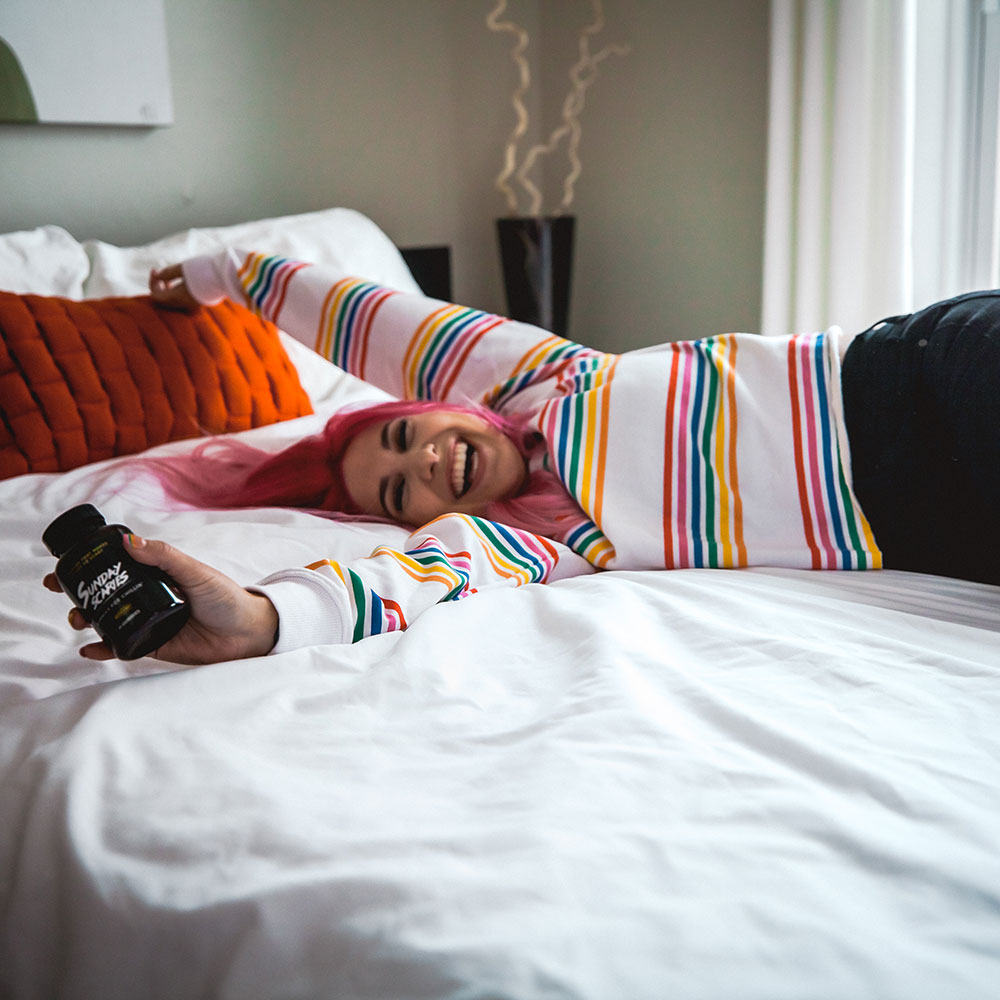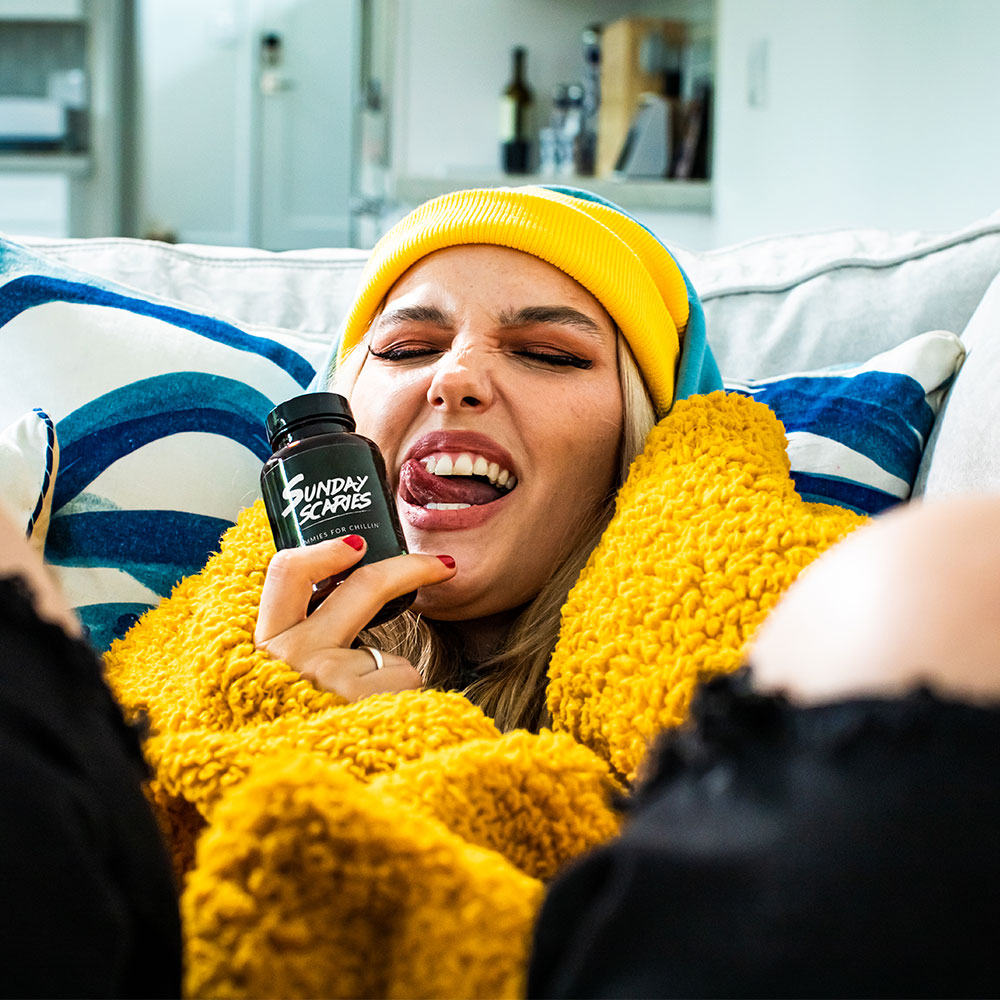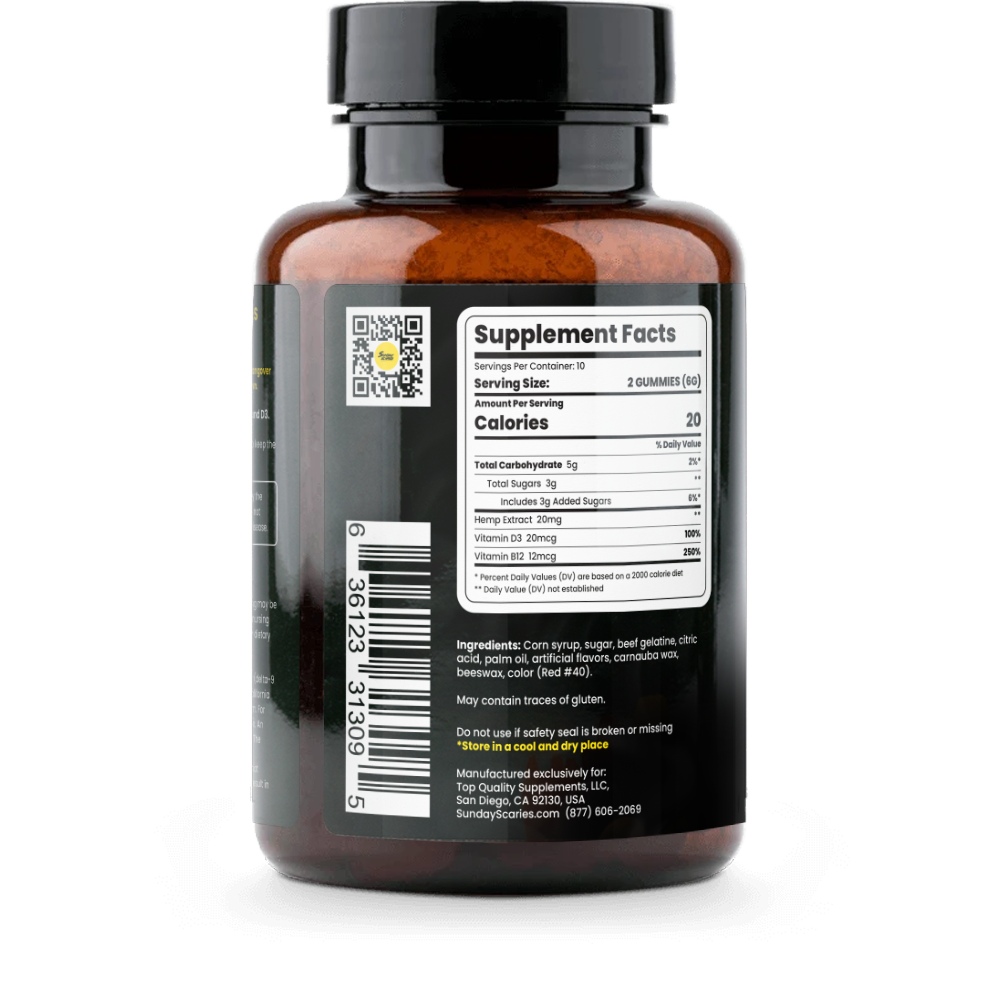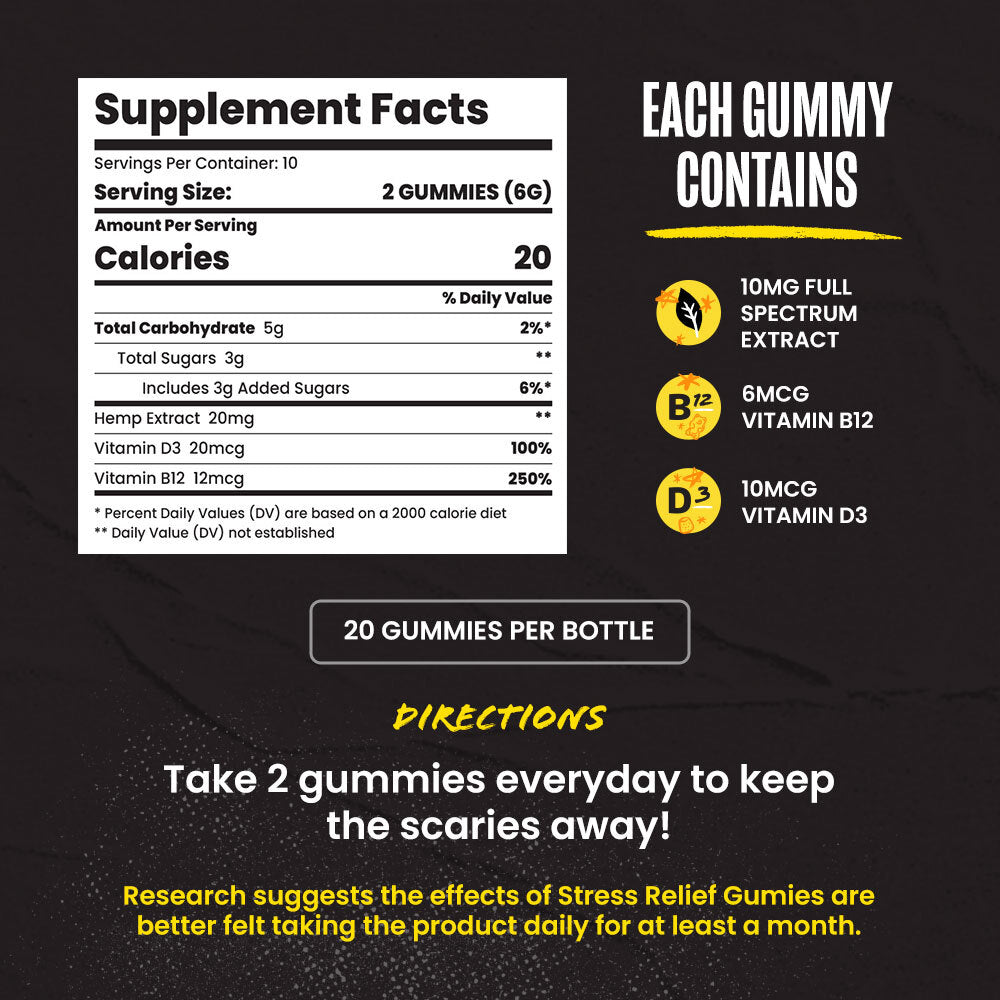 Scarefree Guaranteed
Life is hard enough. We make things chill with our 100% money back guarantee.
Raw Material Certifications
Modern Day Stress Sucks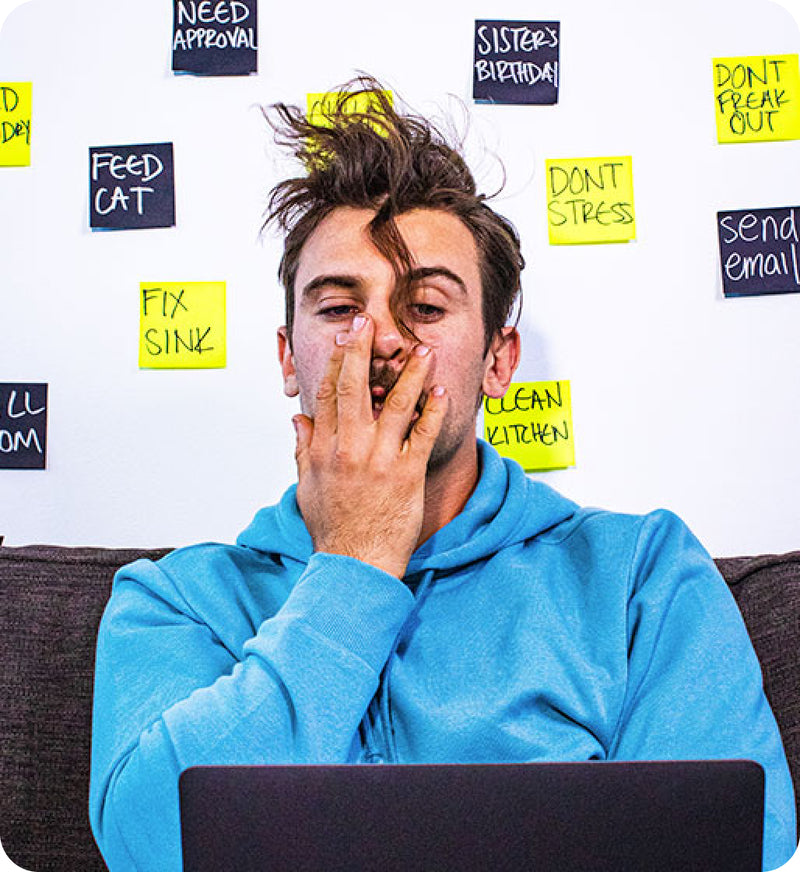 Handling your micromanaging boss

Ever seen Office Space? Know why that movie is so funny? Because the annoying and condescending boss is relatable. Whether it's an unreasonable deadline or too many freakin' emails, we've all been there. Take stress relief gummies before work to keep calm and move on.

Dealing with Air Travel

Whether it's long lines, flight delays, a screaming baby or having the middle seat next to two armrest hoggers - air travel can suck. Take stress relief gummies before a flight to settle your nerves.

Having the Fear Of Better Options (FOBO) 

Ever think about "the one that got away", or been at a party and can't stop thinking about going to that other party happening at the same time? Sounds weird, but it's real af. Take stress relief gummies to be in the moment and realize you're exactly where you need to be.
Perfect For...
Daily Stress
Moral Hangovers
Break-ups
Traveling
Mind Racing
The Ingredients
Cage your inner stress monster with…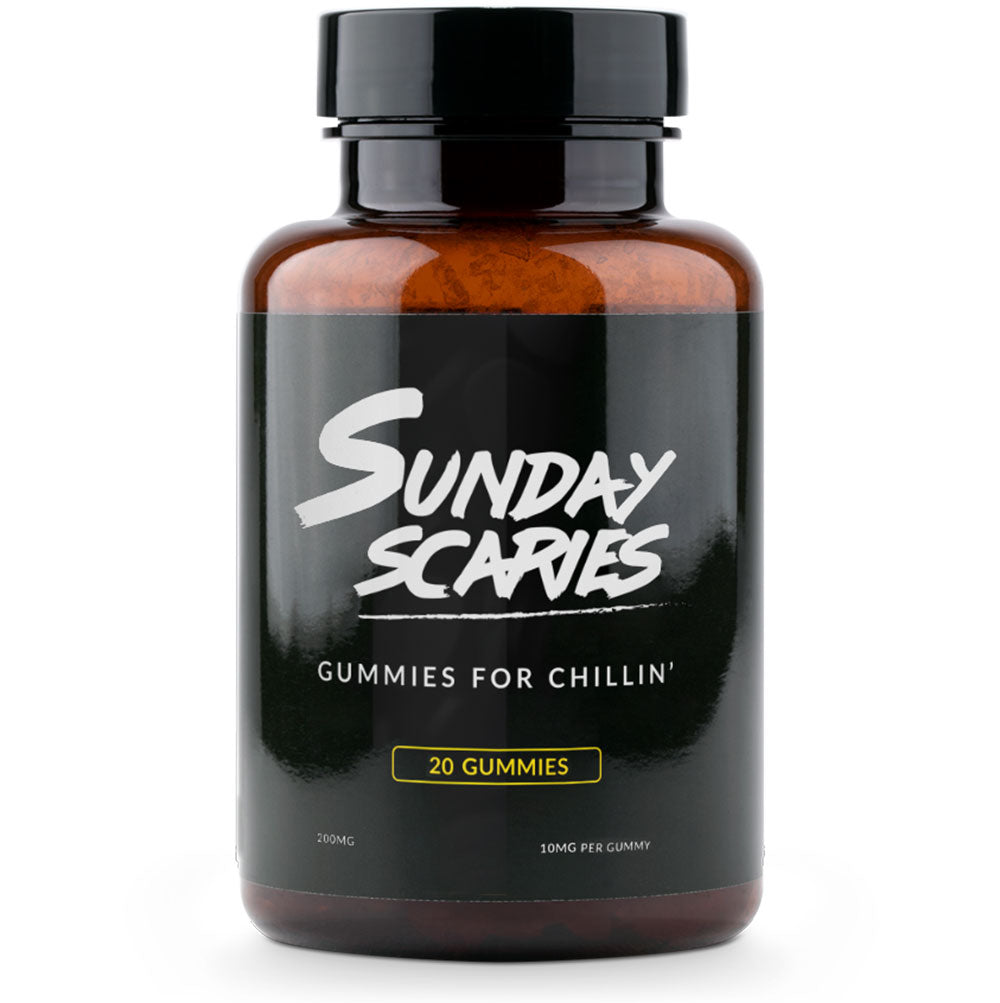 Vitamin B12
The Cobalamin King
Combat stress symptoms and lift self-esteem | 6mcg per gummy
Full Spectrum Extract
The Botanical Oil Blend
Mellow out and promote cool, calm emotional relief | 10mg per gummy
Vitamin D3
The Sunshine Vitamin
Boost your mood and ease nervousness | 10mcg per gummy
Our Best Options to Accommodate You On Every Level
Buy 1 Bottle Situational Stress
Subtotal: $29
100% Money Back Guarantee
Most Popular
Buy 2 Bottles Workweek Stress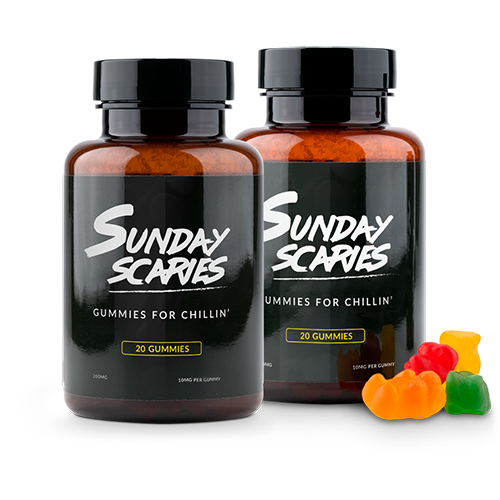 Subtotal: $58
100% Money Back Guarantee
Buy 3 Bottles Everyday Stress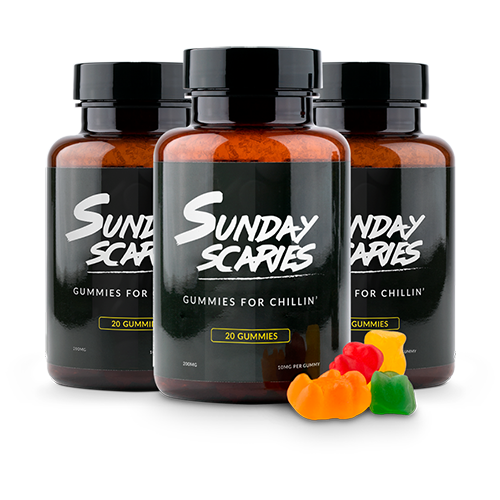 Subtotal: $87
100% Money Back Guarantee + Free Shipping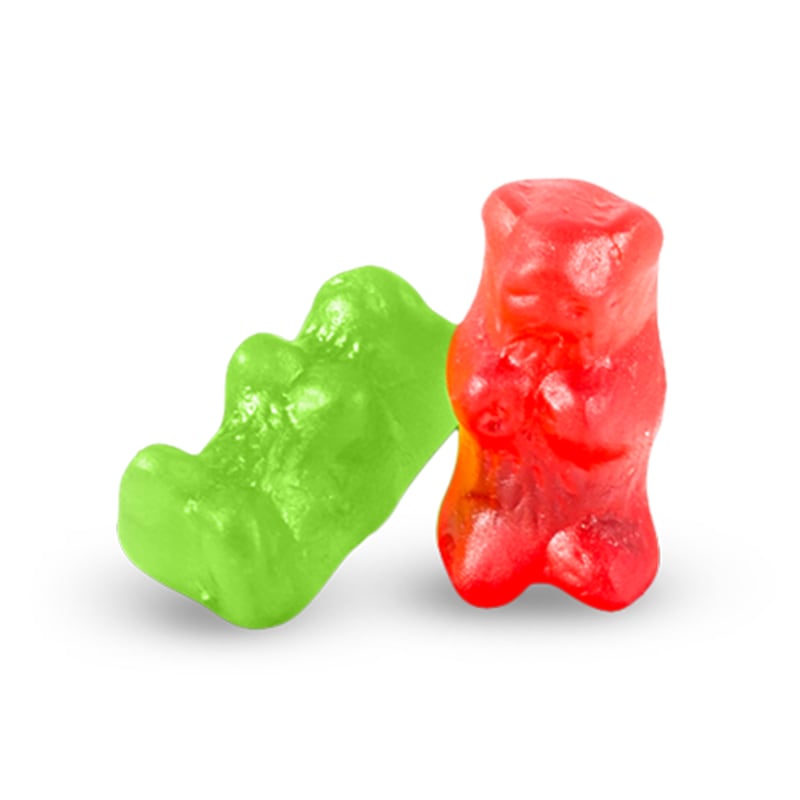 We spent over 2 years custom formulating our stress relief gummy with added vitamins and botanicals.
10mg Full Spectrum per gummy
Orange, cherry, apple and lemon flavors
3rd party lab tested
GMP certified manufacturers
FDA registered facilities
See What People Are Saying
Calming Effect
I take these gummies every morning before work to calm me down. Any stress that comes my way is manageable with these gummies. I highly recommend them!
Timothy N.
Stress Relief Gummies
This sh*t really does work!
I used to have trouble falling asleep, and also wake up in the middle of the night and not be able to fall back asleep. With Sunday Scaries, i get super sleep 30-60 min after I take it, and usually sleep through the entire night without feeling groggy in the morning. It's a life saver!
Stephanie L.
Stress Relief Gummies
Helpful
I have to say, it's been extremely helpful to have these gummies. I have been under a lot of stress and these help me for sure. I'm glad I listened to Mr. Ballen and got some Sunday Scaries stress relief gummies.
Nicole P.
Stress Relief Gummies
I have had a few
I have had a few conversations with customer service and they have been extremely helpful, nice and go above and beyond for me. I'm a customer for life.
Matt W.
Stress Relief Gummies
Seriously the best!
I can not say enough positive things about the extra strength gummies! I take 2 when I need and later in the day I'll take another one, if deemed necessary :) I will 100% recommend these to anyone! It's just about finding the right amount for your own body type.
Holly S.
Stress Relief Gummies
US Vs. Them
Not your fake AF Amazon gummies
| | I'm Sunday Scaries | I'm Every Stress Gummy Company |
| --- | --- | --- |
| Consistent 10mg dosing | | |
| Low Sugar (1g) | | |
| Made in USA | | |
| 100% Money Back Guarantee | | |
| Human Customer Service | | |
| Actually works to de-stress | | |
Frequently Asked Questions
How many Sunday Scaries Stress Relief Gummies should I take?

We suggest taking 2 gummies daily or anytime you are feeling frustrated, overwhelmed or on the verge of tearing your own hair out. We intentionally formulated our Sunday Scaries gummies with 10mg per gummy so our Squad members can scale up incrementally. Everyone's physiologically different and the ingredients affects people in different ways, following the same premise as caffeine intake.
How long does it take for the Sunday Scaries Stress Relief Gummies to start working?

The onset of the effects takes about 20-30 minutes depending on how long you chew them in your mouth and how much food you have in your stomach.
What is your return policy?

If you are not satisfied with your Sunday Scaries Stress Relief Gummies you can let our customer service know and get a full refund with our 100% money back guarantee.