INTRODUCING EXTRA STRENGTH CBD GUMMIES
FREE CBD TRIAL BOTTLE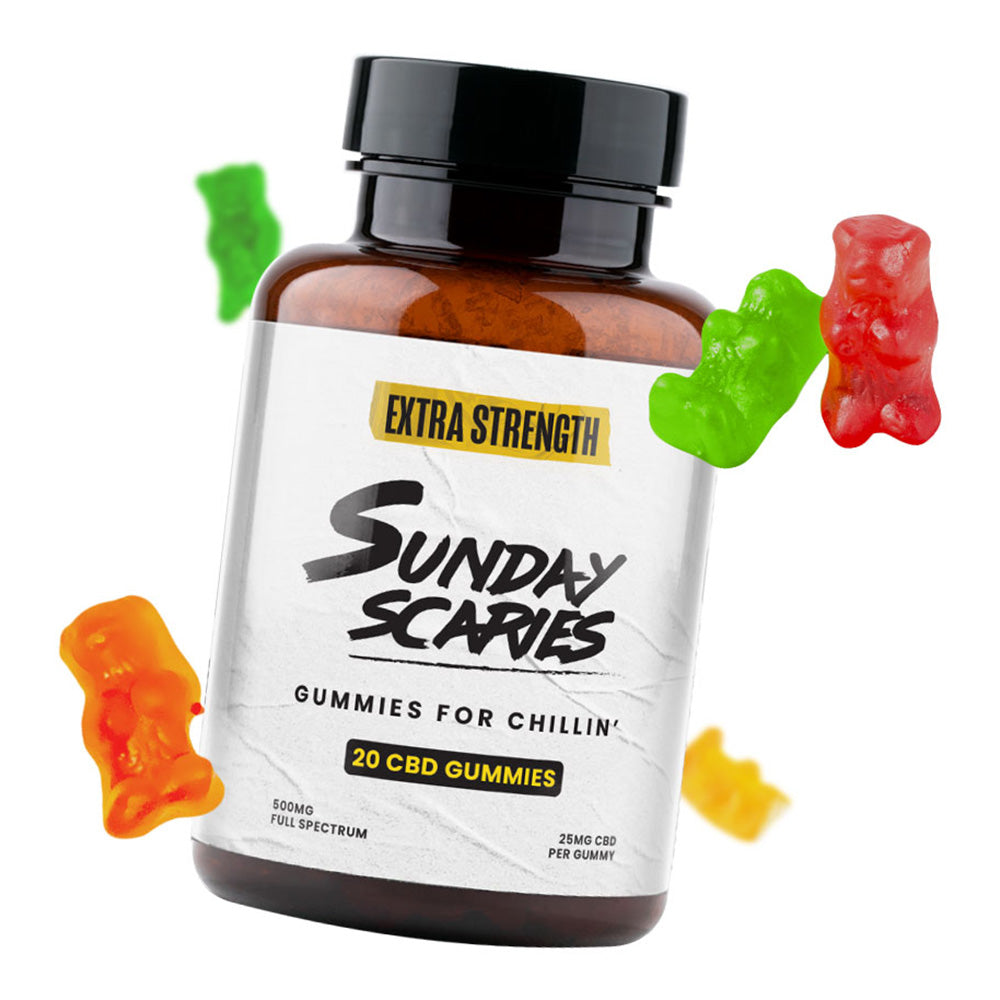 Delicious, Full Spectrum CBD gummies to help you eliminate stress.
Get A FREE Bottle (Pay $6.95 Shipping)
15 Day Trial—Satisfaction Guarantee
Subscription Begins (Cancel Anytime)
GET FREE GUMMIES
15-day trial. $39/mo thereafter, cancel anytime.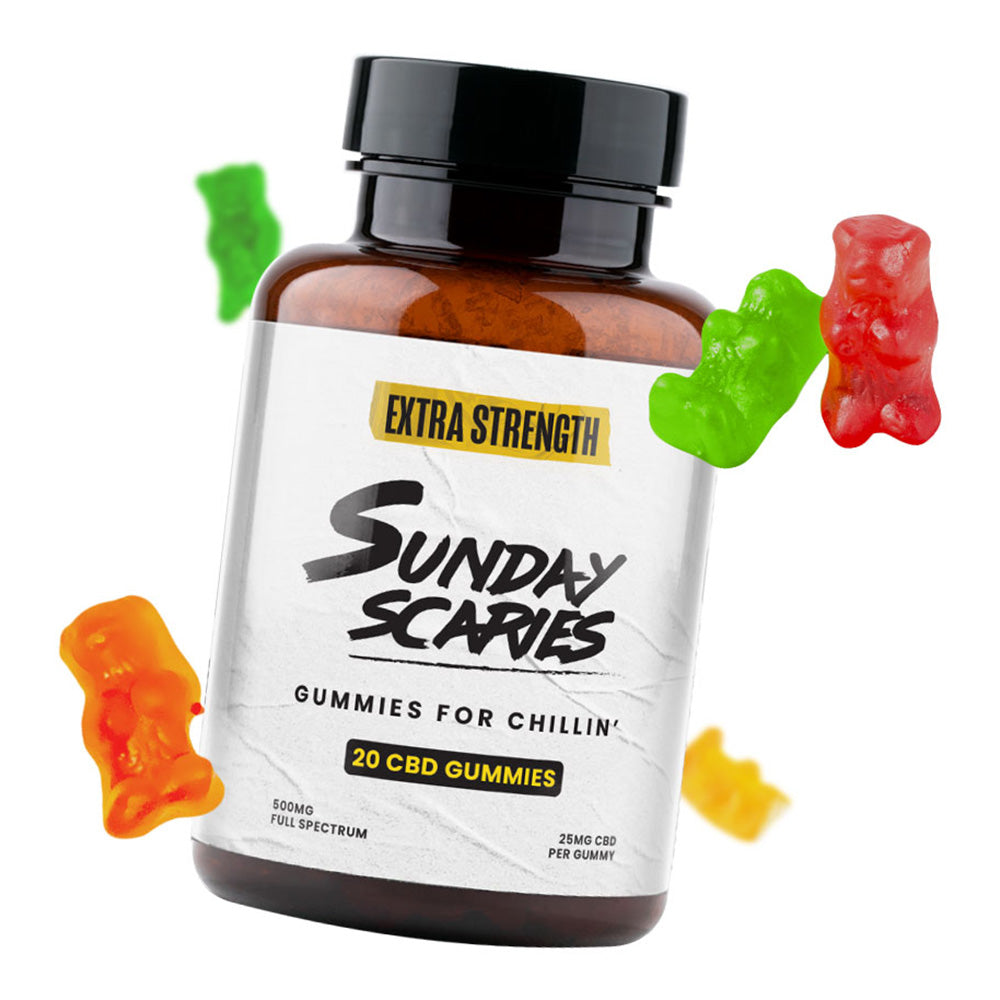 How it Works
1. CLAIM YOUR FREE CBD GUMMIES
Get a FREE bottle (20 ct.) of CBD gummies, just pay $6.95 for shipping.
2. 15 DAY FREE TRIAL
You'll receive another 20 ct. bottle for 20% OFF in 15 days unless you cancel - $39 (plus tax).
3. SAVE 20% + FREE SHIPPING
Your future orders will ship every 30 days. Easily cancel or modify anytime.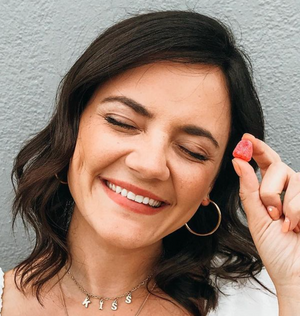 "This has been a serious game changer for my day to day general anxiety. I love Sunday Scaries CBD gummies because 1. They taste good so I never forget to take them and 2. They are great to supplement on top of the CBD tincture if you need a little extra."
Carissa S.
Verified Buyer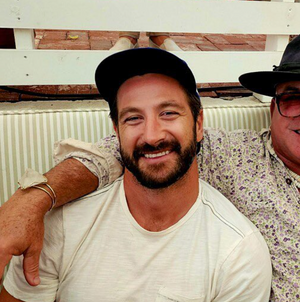 "I work all the time for my consulting job and it taxes my mind. Then Friday hits and I just want to let loose and have fun, but my Sundays are the absolute worst, haha. These CBD gummies allow me to live my social life without compromising my professional growth."
Tyler P.
Verified Buyer
"I'm a private flight attendant and there's two things that are constant in my life: lack of sleep and constant stress. I've tried teas, meditation, white noise machines... you name it, and all of it falls flat. Sunday Scaries CBD gummies are the only thing that works, I can't travel without 'em."
Ashley S.
Verified Buyer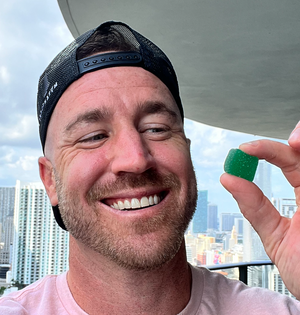 "I hate waking up on Sunday mornings with guilt, shame and regret. I work my ass off and I like to enjoy my weekends, but every time I do I feel like I'm neglecting my life goals. These CBD gummies help me chill and provide me with the work / life balance I'm looking for.
Mike S.
Verified Buyer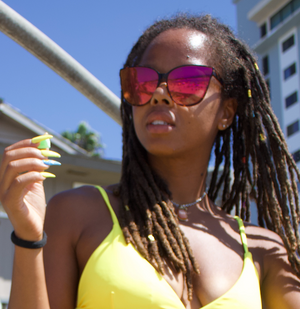 "I love spending time outside, roller skating and just doing me to stay happy. But sometimes life gets stressful & my routine needs a helping hand. I found Sunday Scaries on a Facebook ad and their CBD gummies help me break free from bad thoughts and concentrate on good vibes."
Tiana H.
Verified Buyer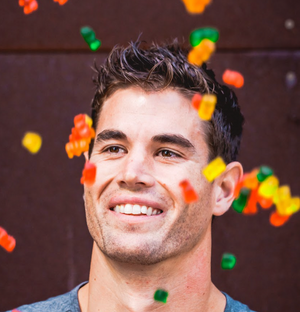 "These CBD gummies actually work to destress. Plus, this company has an incredibly relatable brand name. I always thought I was alone in dealing with the sunday scaries, and then it's like woah.. someone actually made a product to solve them."
Chasen N.
Verified Buyer
Are you tired of being so anxious all the time?
But everything you try to eliminate stress seems to fall flat?
EXISTING SOLUTIONS THAT DON'T WORK
"But CBD Gummies are just a placebo aren't they? And none of the products actually work…"
Yup, we've heard it many times before. To clear things up, the reason why the CBD industry is full of snake oil products is because the FDA still needs to regulate it. It creates a low barrier to entry for companies who just want to make a quick buck, without taking the time to develop a legitimate product.
"There is a ton of noise out there - now everyone has a CBD brand. 'Medi-this' and 'Canna-that' companies are a dime a dozen. It takes experience to see through the clutter and purchase from those who are transparent and legit..."
If you want an expert tip, DO NOT purchase CBD gummies on Amazon.
The raw materials from those companies are sourced from China and are not lab tested.
Also, there is no scientific way they contain the dosing of CBD they advertise.
Consider this is warning, and beware. Even if you don't purchase from us, DO NOT purchase from Amazon.

For the brands that ARE legit, the main difference between us and them is that we custom formulate our products specifically for stress relief and sleep aid.
Our competitors advertise themselves as a cure-all for every ailment under the sun, not focusing on any specific use case. We're the anxiety experts and we custom developed products specifically to help you de-stress.
Best CBD Gummies of 2023"
The CBD Gummies to fall in love with"
The tastiest CBD products on the market today"
Us vs. Them
A scarefree life never tasted so good
| | Sunday Scaries | OTHER GUMMIES |
| --- | --- | --- |
| Consistent 25mg CBD dosing | | |
| Made in USA | | |
| Actually Works to De-Stress | | |
| 2018 Farm Bill Compliant (Legal) | | |
| 100% Money Back Guarantee | | |
| 3rd Party Lab Tested | | |
Introducing Sunday Scaries Extra Strength
CBD Gummies that actually work for stress relief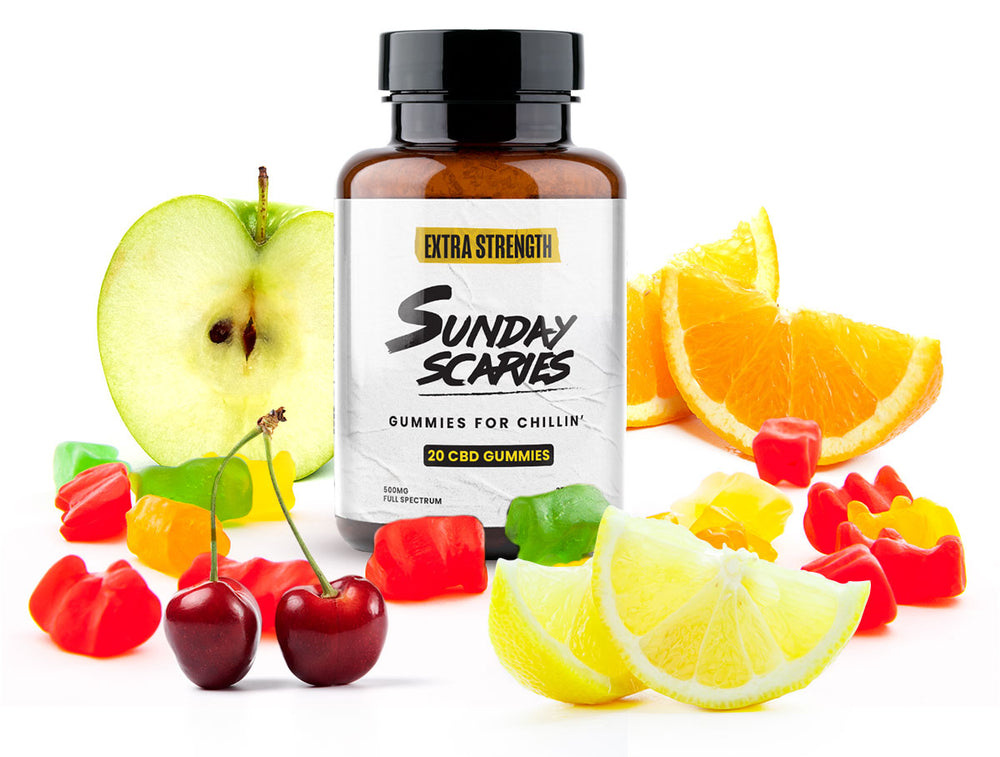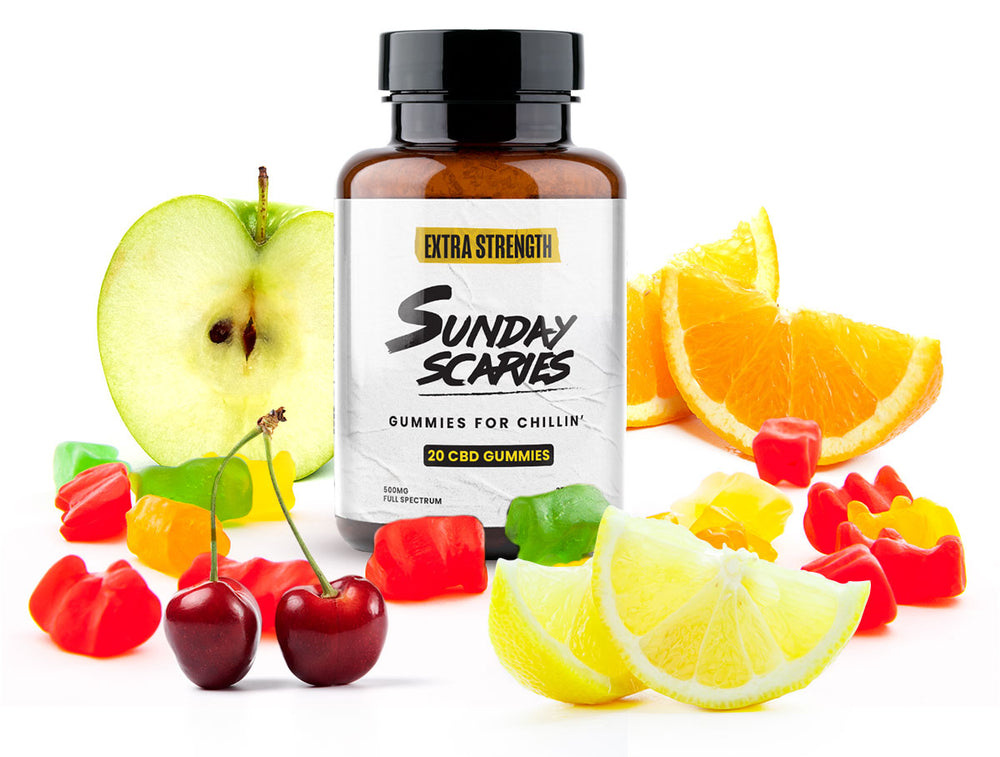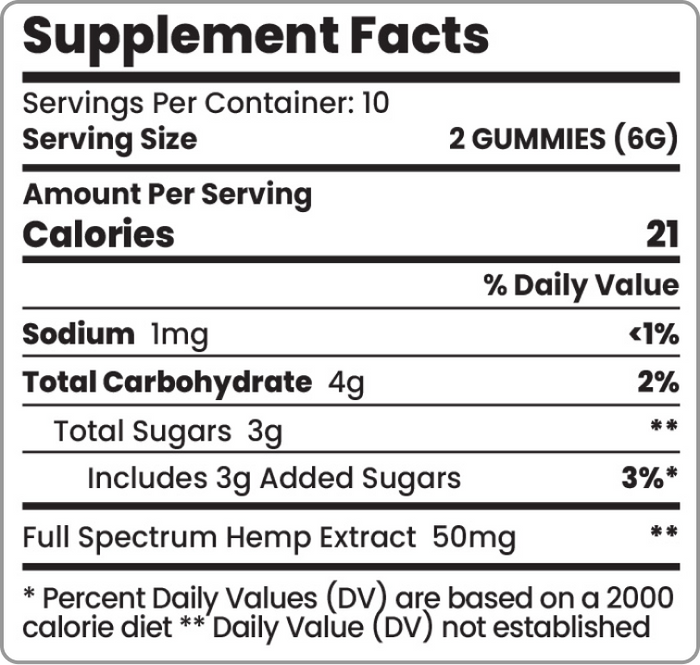 Ingredients
Corn syrup, sugar, beef gelatine, citric acid, palm oil, artificial flavors, carnauba wax, beeswax, color (Red No. 40, Yellow No. 5, Yellow No. 6, Blue No. 1)
Flavors
Orange
Cherry
Apple
Lemon
15-day trial. $39/mo thereafter, cancel anytime.
Proprietary Full Spectrum OIL Blend
Cannabinoid Analysis
CBD
The Stress Reliever Cannabinoid
Cannabidiol. Combat stress symptoms and lift self-esteem | 83% of Blend
CBG
The Tension Buster Cannabinoid
Cannabigerol. Reduce inflammation and relieve tension headaches | 5% of Blend
CBN
The Sleep Helper Cannabinoid
Cannabinol. Stay alert during the day while helping induce sleep at night | 9% of Blend
CBC
The Focus Enhancer Cannabinoid
Cannabichromene. Increase focus and prolong attention span | 3% of Blend
Frequently Asked Questions
We've got answers.
Will Sunday Scaries gummies get me high?

+

Nope, you will feel a cool, calm sense of relief and a "euphoric" feeling, but not inebriated. This will allow you to focus on work or just relax without feeling like you're in outer space.
Will I fail a drug test if I take this product?

+

The use of Sunday Scaries Extra Strength CBD Gummies, which is a Full Spectrum product, could potentially result in a positive drug test. Full Spectrum CBD products contain a spectrum of cannabinoids, including trace amounts of THC (below the legal 0.3% limit). While these levels are typically not enough to induce psychoactive effects, they might still be detected on certain sensitive drug tests. We advise that you DO NOT consume this product if you need to take a drug test.
How many gummies should I take?

+

Take 2 gummies per day for maximum effect. Research suggests the effects of Full Spectrum CBD are better felt taking the product daily for at least a month. Also use for plane rides, being stuck in traffic or dealing with a breakup!
How long will it take before I feel the effects?

+

After consuming the Extra Strength gummies, you can expect the effects to kick in within approximately 20-30 minutes. This should bring about a gentle sense of relief, aiding in tackling the challenges of your demanding day. The benefits are projected to persist for around 4 hours.
How does the trial work?

+

When you sign up for the trial, you'll get a FREE bottle of Extra Strength Sunday Scaries. All you have to do is pay $6.95 for shipping. If you choose not to cancel, in 15 days, we'll ship a full 20-pack of Gummies for $39 (plus taxes). Your future products will ship and bill every 30 days. You can pause, modify or cancel your subscription anytime.