INTRODUCING EXTRA STRENGTH GUMMIES
Free Gummy Trial Pack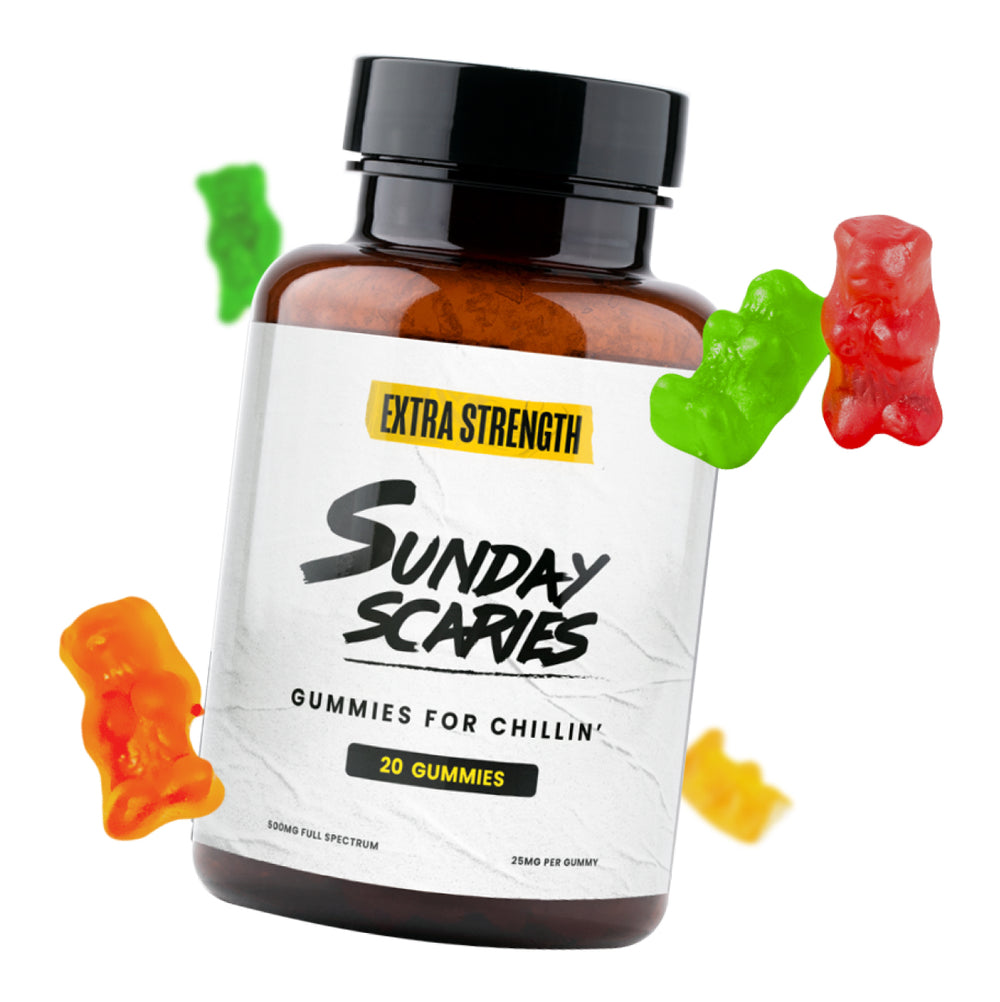 Delicious, Full Spectrum gummies to help you eliminate stress.
Get A FREE Bottle (Pay $6.95 Shipping)
15 Day Trial—Satisfaction Guarantee
Subscription Begins (Cancel Anytime)
GET FREE GUMMIES
15-day trial. $39/mo thereafter, cancel anytime.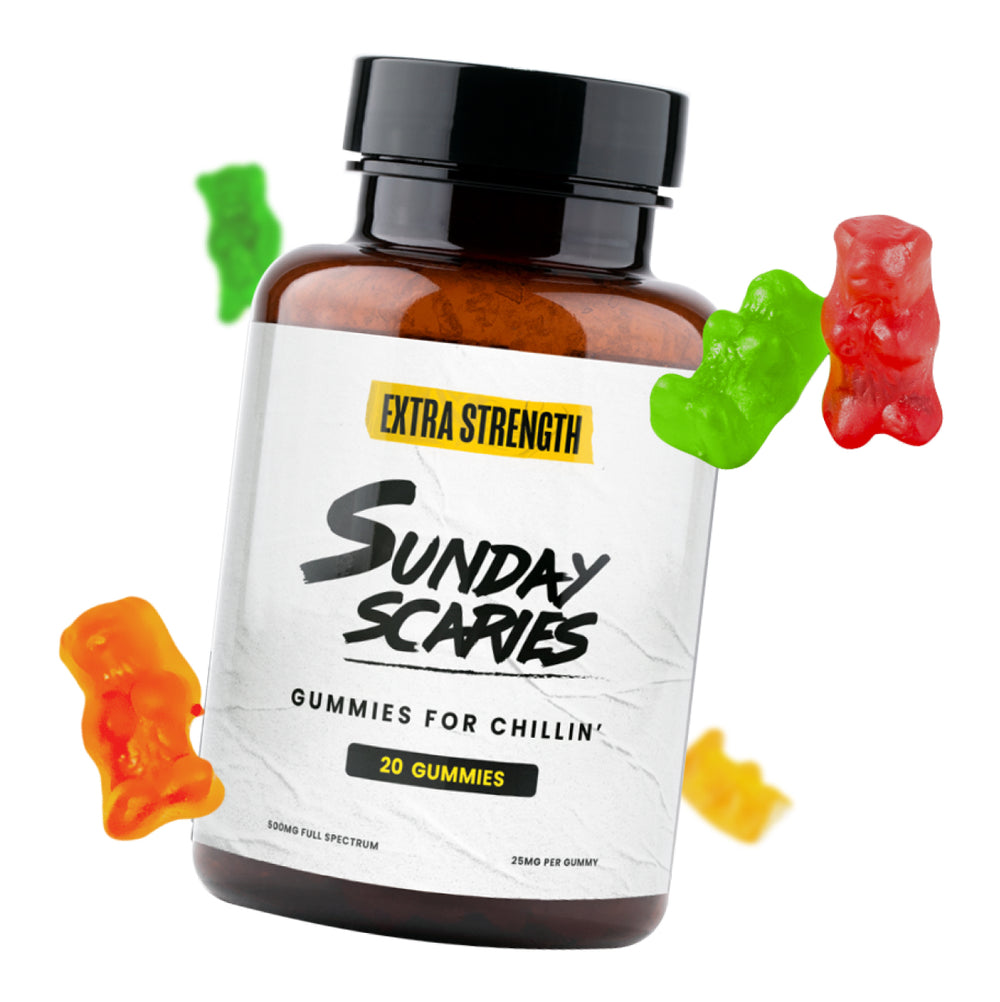 How it Works
1. CLAIM YOUR FREE GUMMIES
Get a free bottle (20 ct.) of gummies, just pay $6.95 for shipping.
2. 15 DAY FREE TRIAL
You'll receive another 20 ct bottle for 20% OFF in 15 days unless you cancel - $39 (plus tax).
3. SAVE 20% + FREE SHIPPING
Your future orders will ship every 30 days. Easily cancel or modify anytime.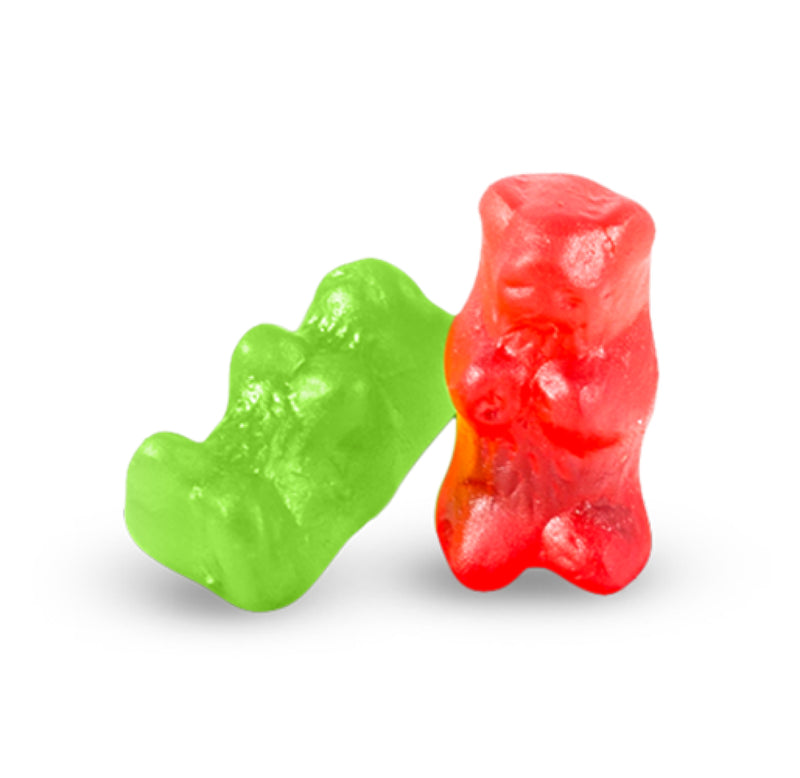 AWARD-WINNING FLAVOR, PERFECT DOSE
Not your average gummy.
We created a stress relief gummy that didn't exist.

A carefully crafted bright & tropical taste with the perfect amount of full spectrum botanicals for those who want to decompress while remaining focused.

This mildly euphoric treat is sure to become your go-to after a stressful day at work or a party-filled weekend.
20 mildly euphoric multi-flavored gummy bears.
25 mg Full Spectrum per gummy.
Take 2 gummies per day to keep the scaries away.
Reviews
What Customers Are Saying
"I ditched my evening glass of wine."
These gummies are a nice guilt-free treat for grownups. Helps me relax to the point where I ditched my vino.
Phoebe T.
"Takes the edge off of everyday worries."
Naturally makes you chill but not too chill. It's just enough to take the edge off of life's everyday stresses and worries
James C.
"Tastes tangy and delightful!"
I love the warm and fuzzy feeling these give me, plus they taste tangy and delightful like a tropical vacation!
Judy P.
Us vs. Them
A stress free life never tasted so good.
| | Sunday Scaries | OTHER GUMMIES |
| --- | --- | --- |
| Consistent 25mg dosing | | |
| Made in USA | | |
| Award-winning Flavor | | |
| Low Sugar (2g) | | |
| 100% Money Back Guarantee | | |
| 3rd Party Lab Tested | | |
Frequently Asked Questions
We've got answers.
Will Sunday Scaries gummies get me high?

+

Nope, you will feel a cool, calm sense of relief and a "euphoric" feeling, but not inebriated. This will allow you to focus on work or just relax without feeling like you're in outer space.
How many gummies should I take?

+

Take 2 gummies per day for maximum effect. Research suggests the effects of full spectrum extract are better felt taking the product daily for at least a month. Also use for plane rides, being stuck in traffic or dealing with a breakup!
How long will it take before I feel the effects?

+

The onset is 20-30 minutes and the effects last for about 6 hours.
How does the trial work?

+

When you sign up for the trial, you'll get a FREE bottle of Extra Strength Sunday Scaries. All you have to do is pay $6.95 for shipping. If you choose not to cancel, in 15 days, we'll ship a full 20-pack of Gummies for $39 (plus taxes). Your future products will ship and bill every 30 days. You can pause, modify or cancel your subscription anytime.
Will I fail a drug test if I take this product?

+

It depends on the testing standards. You should NOT take this product if you need to take a drug test.