Sunday Scaries & Healthline Exclusive Offer!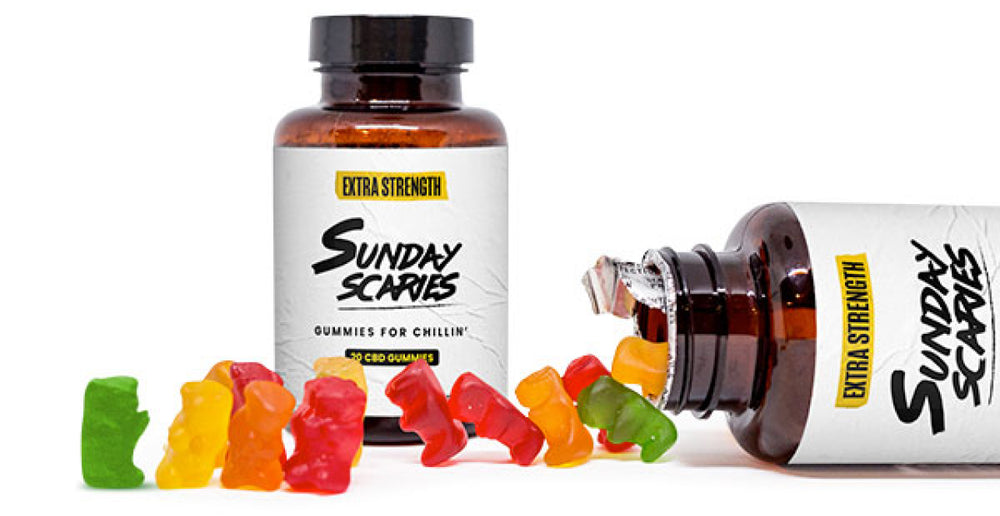 Extra Strength CBD Gummies for Stress Relief
25mg CBD per gummy to chill you out
Full Spectrum CBD to help quiet your mind
Thousands of Verified Buyers who now live Scarefree
TRY IT NOW!
Same Day Shipping | 100% Money Back Guarantee | Human Customer Service
Frequently Asked Questions
How many Sunday Scaries Extra Strength CBD Gummiesshould I take?

We suggest taking 2 gummies daily or anytime you are feeling frustrated, overwhelmed or on the verge of tearing your own hair out. We intentionally formulated our Sunday Scaries Extra Strength CBD Gummies with 25mg per gummy so our Squad members can scale up incrementally. Everyone's physiologically different and the ingredients affects people in different ways, following the same premise as caffeine intake.
How long does it take for the Sunday Scaries Extra StrengthCBD Gummies to start working?

The onset of the effects takes about 20-30 minutes depending on how long you chew them in your mouth and how much food you have in your stomach.
What is your return policy?

If you are not satisfied with your Sunday Scaries Extra Strength CBD Gummies you can let our customer service know and get a full refund with our 100% money back guarantee.