UP TO 70 million american adults are affected by a sleep disorder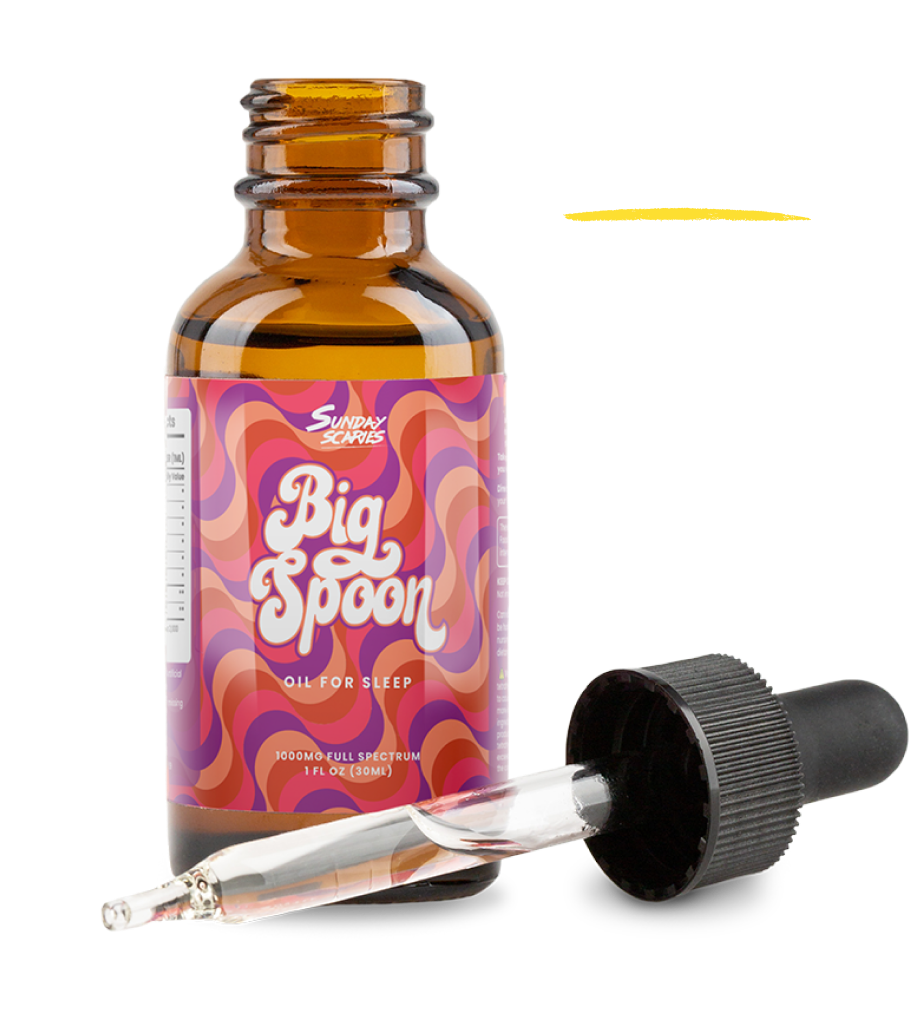 BIG SPOON IS HERE TO HELP
Scientifically Formulated Sleep Oil
All-Natural & Organic Ingredients
Wake Up Feeling Refreshed
Melatonin Free = No Grogginess
100% Lifetime Guarantee
TRY BIG SPOON TODAY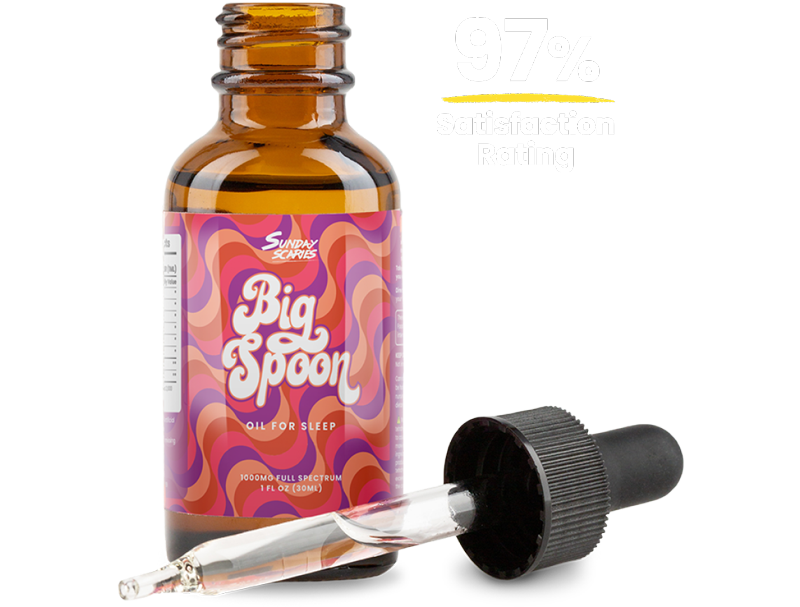 "Now, it's my new favorite sleep hack"
"This CBD Sleep Oil Is The Only Thing That's Helped Me Sleep During My Child's Millionth Sleep Regression"
Karen Tiejen, Super Mom & Health Editor
What Makes Big Spoon So Effective?
Inside every bottle, you'll find all natural ingredients that have been carefully selected for maximum effectiveness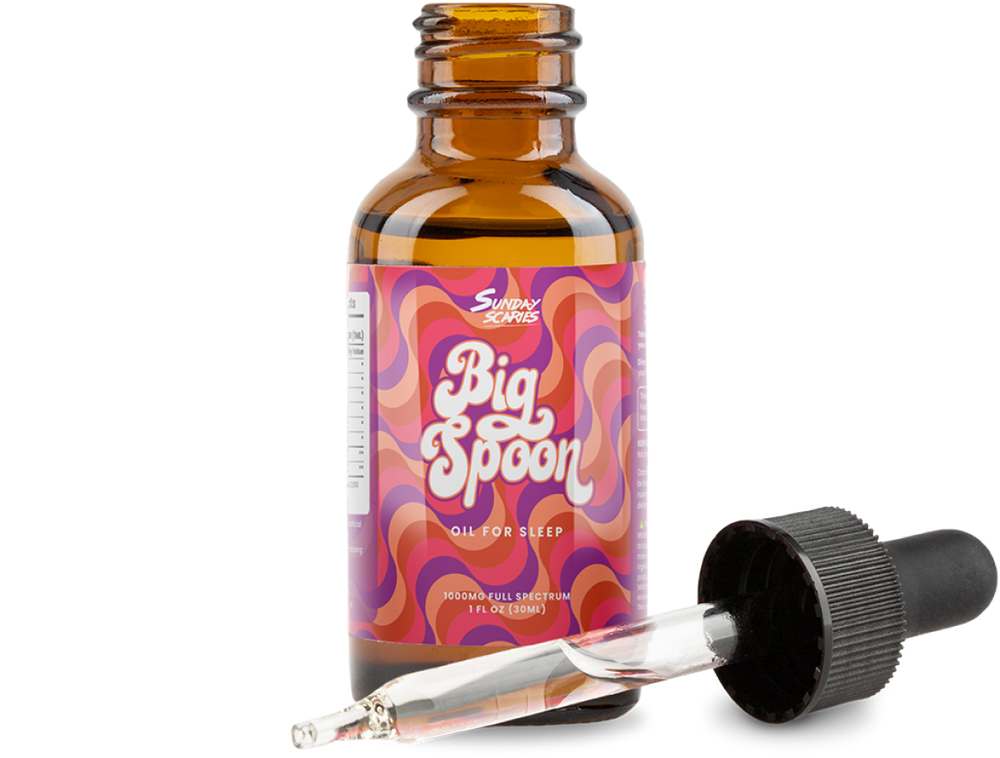 reduce anxiety & promote relaxation
reduces sleep disturbances
JOIN THOUSANDS OF PEOPLE GETTING BETTER SLEEP
All Natural
Organic
GMO Free
Pesticide Free
Gluten Free
Dairy Free
Sugar Free
Soy Free
Lab Tested
Vegan
Vegetarian
Big Spoon vs OTHER Sleep Oils
Experience the Difference for yourself
| | Big Spoon | Traditional Sleep Oil |
| --- | --- | --- |
| Award Winning | | |
| Proprietary Blend | | |
| All Natural & Organic | | |
| Made in USA | | |
| Melatonin Free | | |
| 100% Money Back Guarantee | | |
| Vanilla Dream Flavor | | |
Real Big Spoon Lovers. 
Real Sleep-Improving Results.
This sh*t really does work!
I used to have trouble falling asleep, and also wake up in the middle of the night and not be able to fall back asleep. With Sunday Scaries, i get super sleep 30-60 min after I take it, and usually sleep through the entire night without feeling groggy in the morning. It's a life saver!
Stephanie L.
Big Spoon
Tasty and really helps
I love the way Sunday Scares tastes, just a hint of Chocolate makes it go down so much smoother. More importantly-it really helps with relaxing and sleep. Helps you stay asleep. The best of any of the oils that I have tried.
GraceMarie E.
Big Spoon
I think this stuff actually works!
As someone who has struggled with sleep on and off my entire life, I have tried A LOT of things to help me catch some z's. This stuff may be the ticket.
Ashley S.
Big Spoon
Best Sleep Ever!
One dropper of this and about half an hour and your sleep troubles will melt away. 10/10 experience, and no lingering grogginess when you wake up the next day.
Kadiya I.
Big Spoon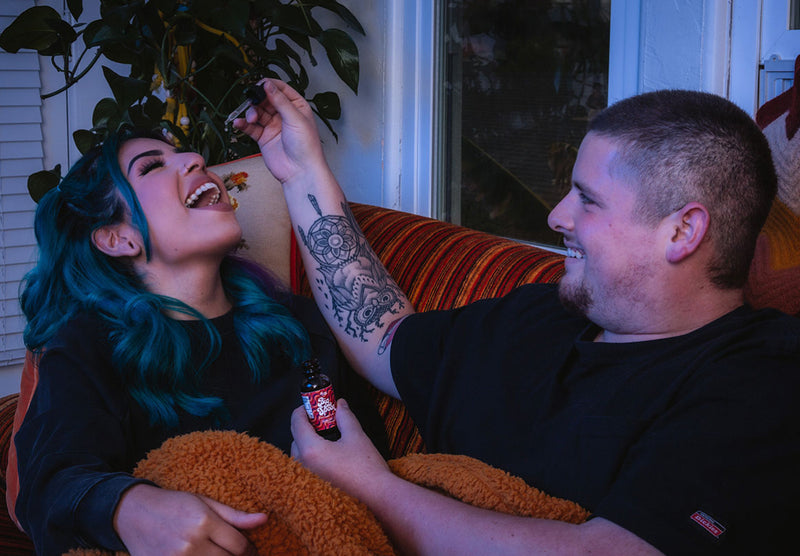 We spent over 18 months custom formulating our Sleep Oil with a proprietary blend of natural herbs, extracts & amino acids.
Natural Vanilla Dream Flavor
3rd party lab tested & verified 
GMP certified manufacturers
100% money back guarantee
GET YOUR BEST SLEEP - GUARANTEED
APRIL 2023: LIMITED BUNDLE OFFERS
Buy 2 Bottles + Get 1 FREE The Perfect Starter Bundle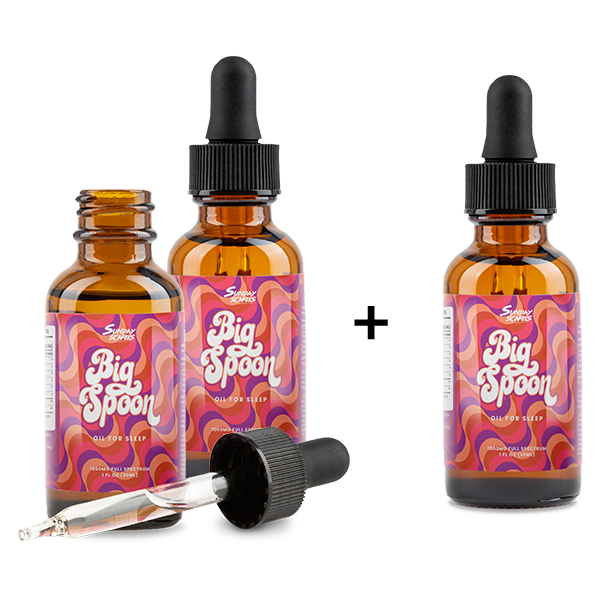 Subtotal: $117
100% Money Back Guarantee

Shipping Calculated at Checkout
Most Popular
Buy 3 Bottles + Get 2 FREE 2 Month Supply
Subtotal: $177
100% Money Back Guarantee


FREE SHIPPING
Best Value
Buy 4 Bottles + Get 3 FREE 3 month supply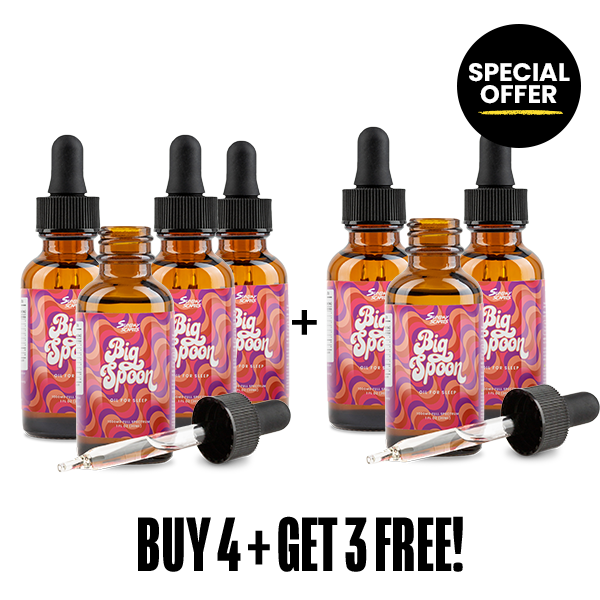 Subtotal: $236
100% Money Back Guarantee


FREE SHIPPING
Frequently Asked Questions
How long does it take for Big Spoon to take effect?

It is recommended to take Big Spoon sleep oil 30 minutes before bed.
Why do you recommend 1 full dropper of Big Spoon sleep oil?

While it is recommended to start with a ½ dropper of Big Spoon, customer feedback and internal testing has found that 1 full dropper is most effective.
What does taking Big Spoon feel like?

Big Spoon will induce a calming drowsiness that will aid in a longer, deeper and healthier sleep?
Will Big Spoon make me feel groggy in the morning?

Big Spoon is formulated without melatonin so that the "melatonin hangover" is absent when you wake up. Assuming you don't accompany Big Spoon with a few cocktails, you should wake up feeling refreshed, rejuvenated and ready to take on the day.
How many servings of sleep oil are in each bottle?

There are 60 servings (½ dropper) of Big Spoon sleep oil in each bottle.
How much Big Spoon sleep oil is in each bottle?

Each bottle contains 1 fluid ounce of Sunday Scaries's propriety sleep oil.
Can I overdose on Big Spoon sleep oil?

No, you cannot overdose on Big Spoon sleep oil. That being said, you should not consume more than 4 servings in a 24 hour period. Like Mark Twain said "Too Much Of Anything Is Bad."
Can Big Spoon sleep oil show up on a drug test?

Yes, it can. Drug tests differ in nature. Some rely on urine, some on blood, some on saliva and some on hair. Additionally, some drug tests are not sophisticated enough to differentiate between types of cannabinoids. Therefore, it is not recommended to take Big Spoon sleep oil if you need to pass a drug test.
Can I take Big Spoon if I'm under 18, pregnant or breastfeeding?

No. It is not recommended to take Big Spoon sleep oil if you are under 18, pregnant or breastfeeding.
What if Big Spoon doesn't work for me?

Big Spoon does have a 97% satisfaction rating. However, if you are in the 3% of customers that do not like Big Spoon, Sunday Scaries will happily refund your purchase. Big Spoon comes with a 100% lifetime money back guarantee. If you don't like the product and don't feel its benefits, then you shouldn't have to pay for it. Right?