Skip to content
FREE SHIPPING ON SUBSCRIPTIONS & ORDERS OVER $50
100% MONEY BACK GUARANTEE
FULL SPECTRUM
LEGALLY SHIPS NATIONWIDE
TSA APPROVED
FREE SHIPPING ON SUBSCRIPTIONS & ORDERS OVER $50
100% MONEY BACK GUARANTEE
FULL SPECTRUM
LEGALLY SHIPS NATIONWIDE
TSA APPROVED
FREE SHIPPING ON SUBSCRIPTIONS & ORDERS OVER $50
100% MONEY BACK GUARANTEE
FULL SPECTRUM
LEGALLY SHIPS NATIONWIDE
TSA APPROVED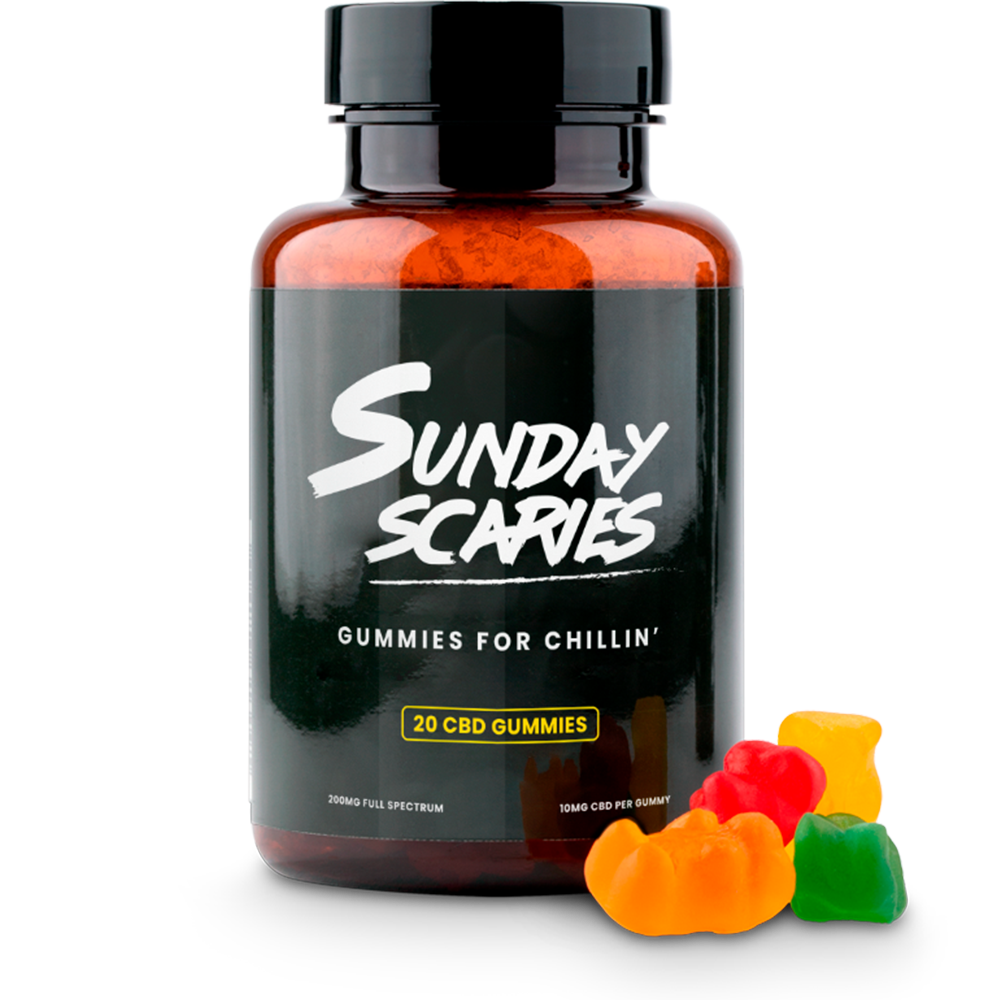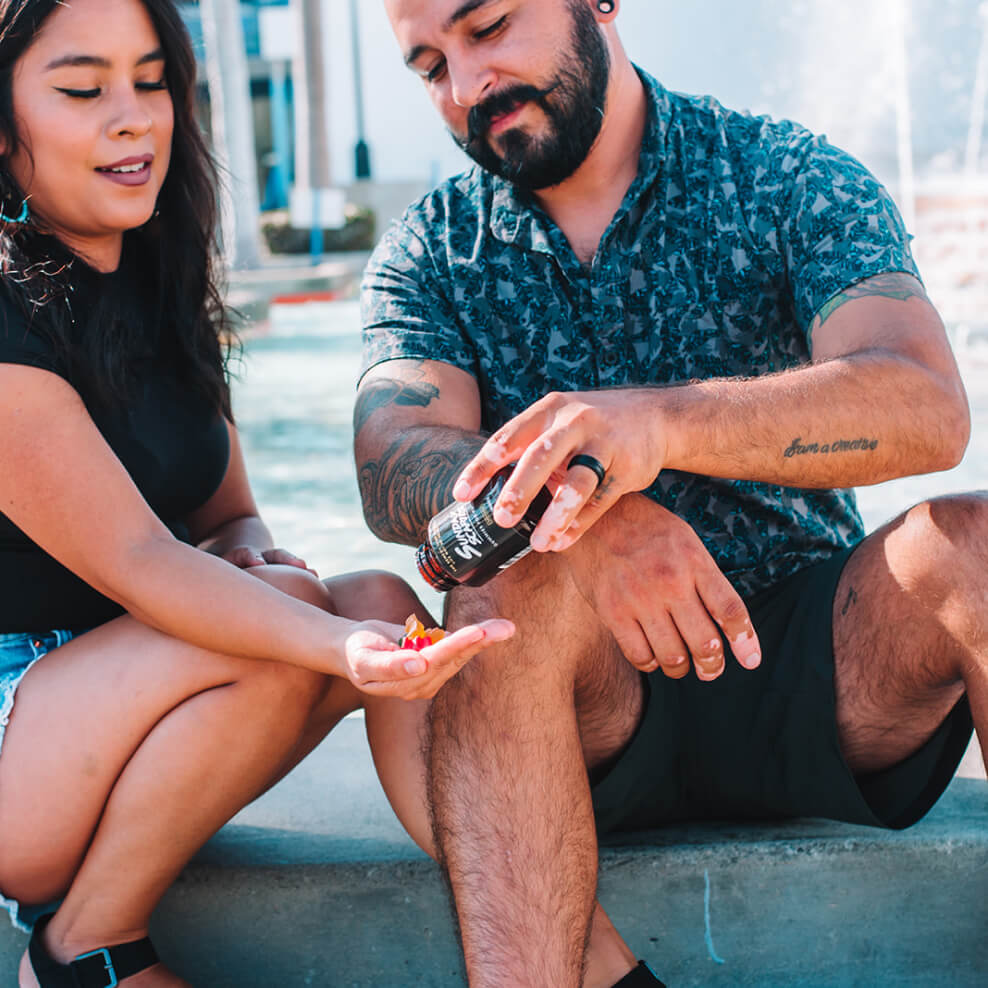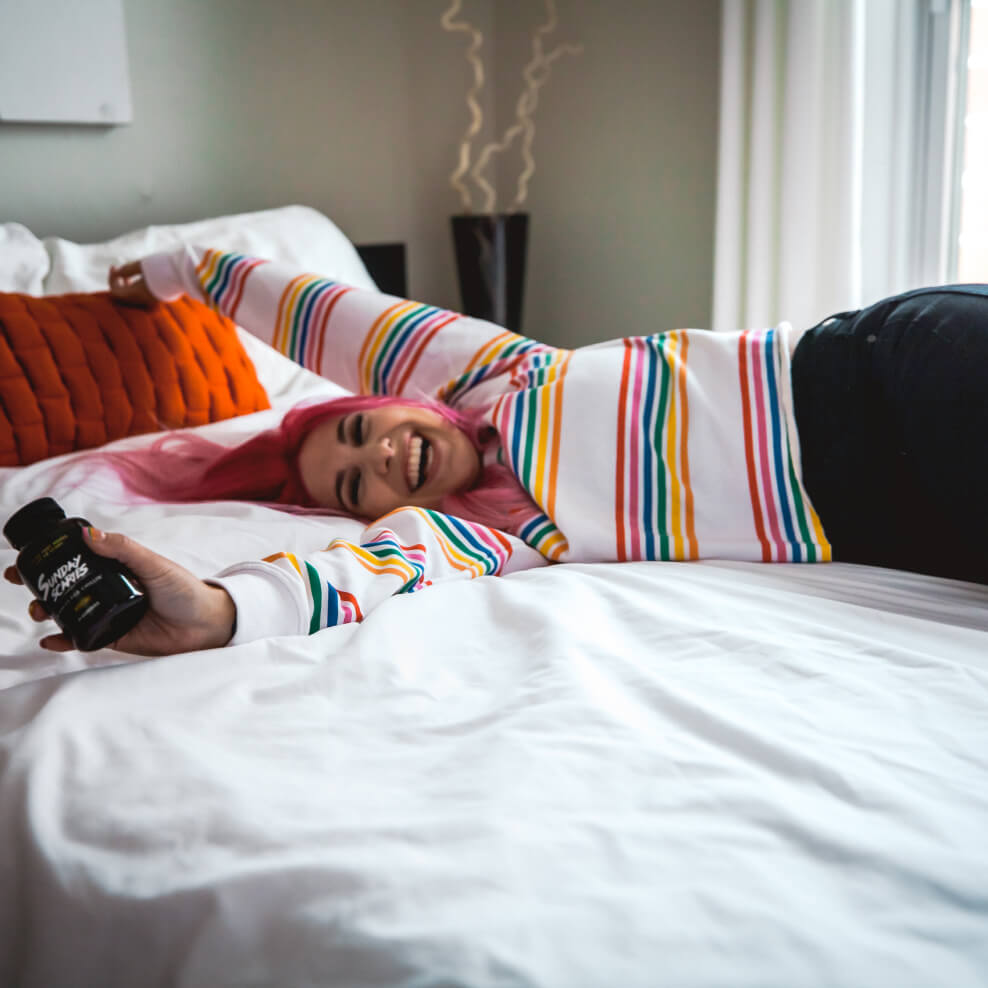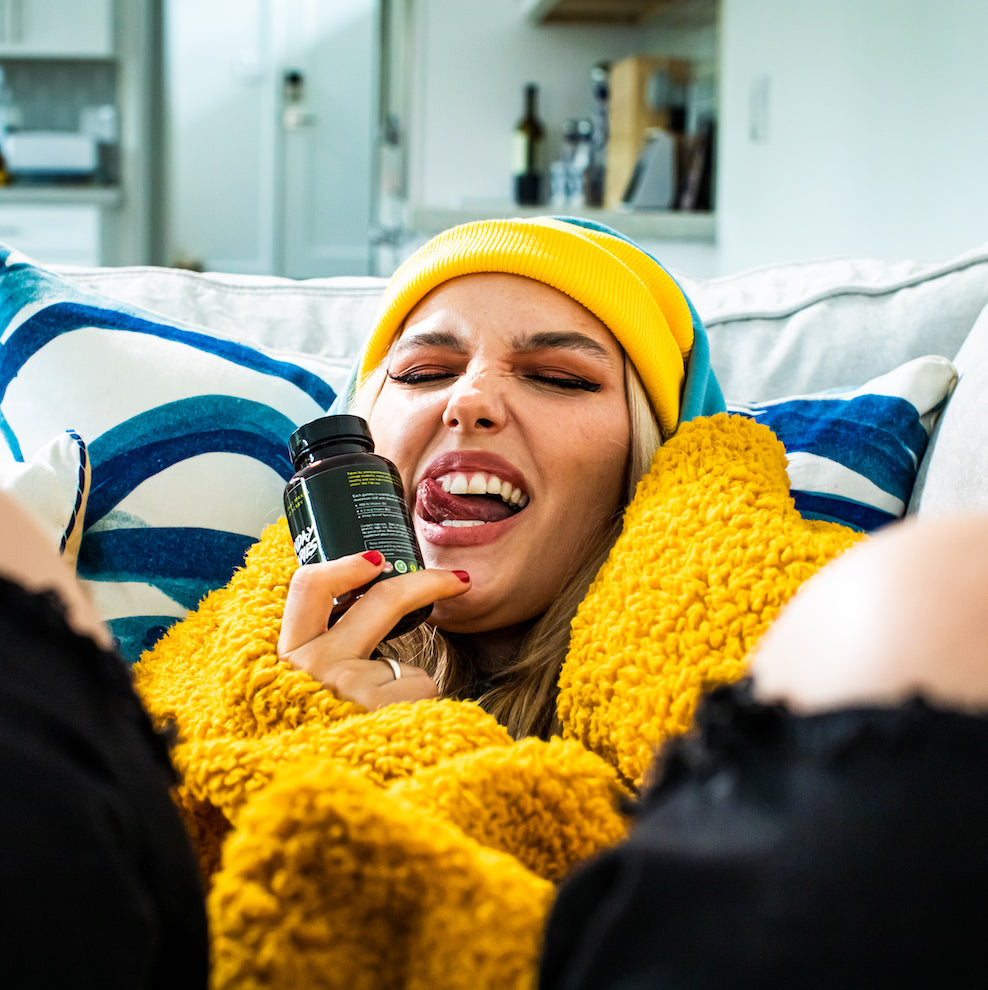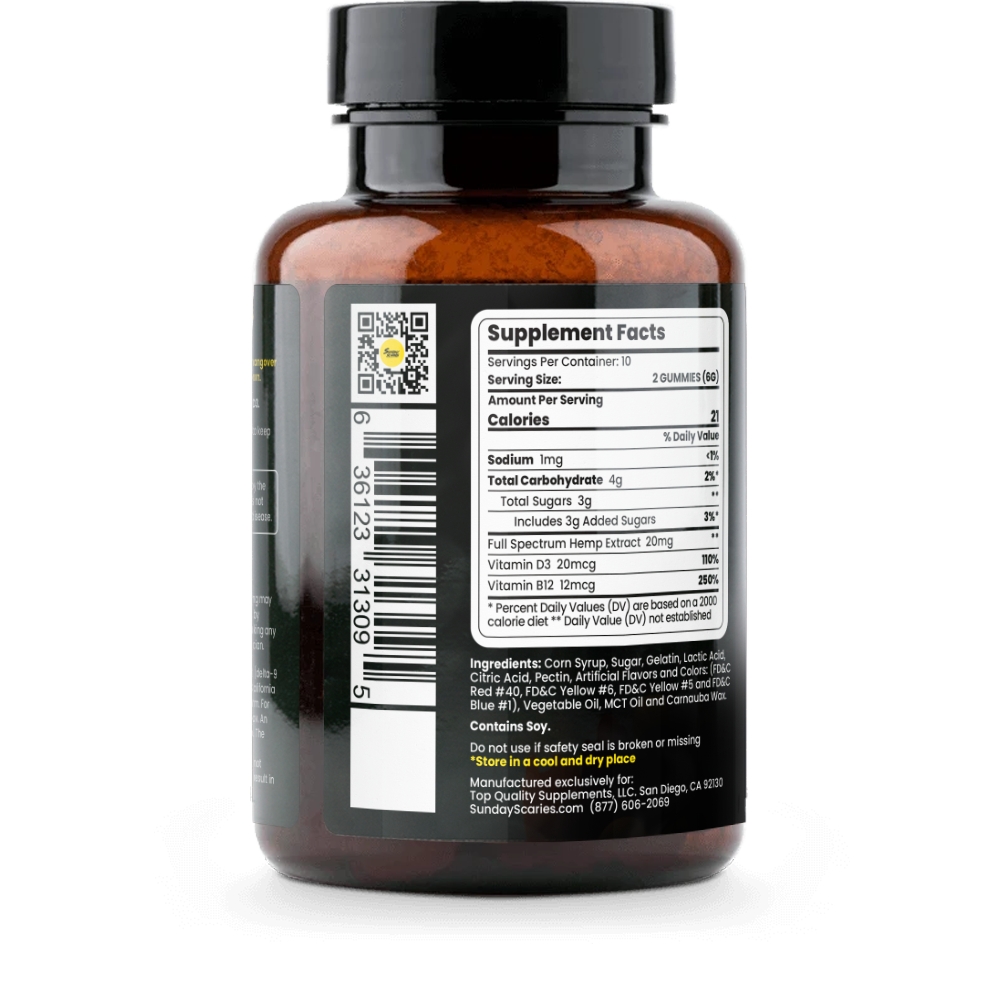 Scarefree Guaranteed
Life is hard enough. We make things chill with our 100% money back guarantee.
CBD Raw Material Certifications
Check out our TV commercial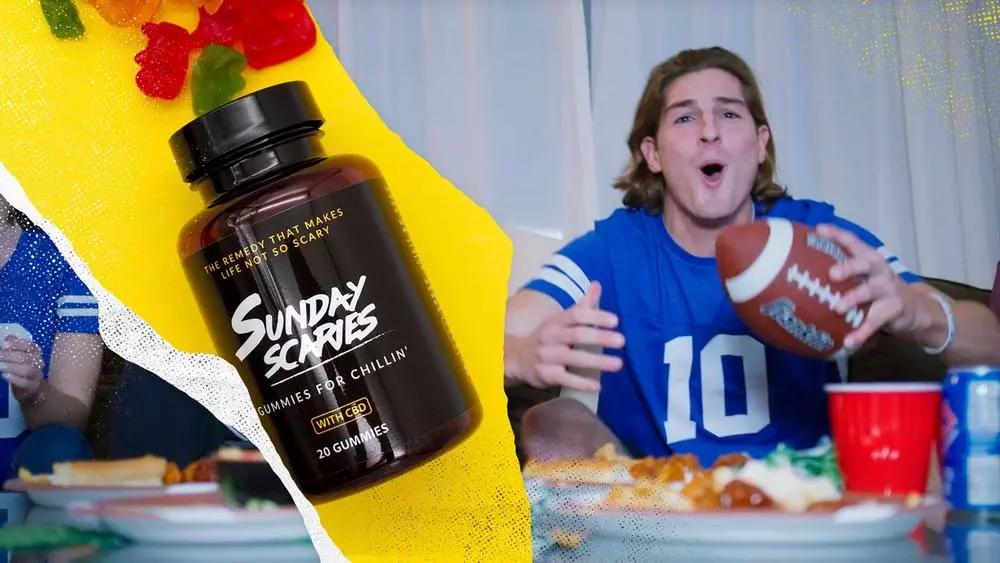 Reviews
Total 5 star reviews: 800
Total 4 star reviews: 158
Total 3 star reviews: 14
Total 2 star reviews: 6
Total 1 star reviews: 2
98%
would recommend this product
Customer-uploaded media carousel. Press left and right arrows to navigate. Press space or enter to open more details.
Slide 1 selected
RUSSANNA F.

Verified Buyer

Old Lady

These gummies seem to be working for my son. I just got a "smart" phone last year, miss my flip phone. Don't know how to add photo. You seem to be running a good company with good product and business practices. Oh wait, took a chance. Not a current photo and not from my son or me. Also not from my phone.

Amazing Company and Gummies

As a long time sufferer of anxiety, I have a prescription for a benzo. More and more doctors are not prescribing it. That scared the **it out of me as I have a crazy, stressful job in supply chain and was afraid of not being able to get them (although I do not take them daily). I saw an ad for these and love the developers sense of humor. I have been taking them for about a month now and the Scaries are definitely less scarier and I'm not reaching for my benzo. My first shipment took almost 2 weeks so after my 2nd order, I thought "**it, I'm going to run out". I messaged to see if it had shipped yet to see if I could switch to expedited and was assured it would be here in a few days. Well, good ole' DHL pushed it out a week. I messaged CS again. Y'all sent me a free replacement of my order with the candy, expedited!!!! I'm still waiting on my other shipment but am riding the chill as I received my replacement today. As someone who has worked in CS my entire life, kudos to you! Great company, great service, great product!!!

Sunday Fun day

I was seriously questioning this product but after a week of using it I know that this product actually works. I bought 2 cases 1 more me and 1 for my wife. We both feel improvements, will definitely buy more later.

Consistent

I've tried many forms of cbd over the years and these are the most consistent and effective. Thankful I found them.

Melissa R.

Verified Buyer

Tastes Good, Feels Better

I've had depression and anxiety all my life, and several years ago my anxiety ramped up pretty bad. It would feel like I had to give a speech in front of thousands of people with no notes. I heard about Sunday Scaries on the Mr.Ballen YouTube channel and finally decided to give them a try. Figured it couldn't hurt. I was pleasantly surprised with how good they taste! But I was very impressed by how well they worked right away and they definitely help my anxiety. Thank you Sunday Scaries, love your cause!
Reviews Loaded
Reviews Added
Frequently Asked Questions
What's the Complete Overview of Your CBD Gummies?

Discover the potent benefits of Sunday Scaries CBD Gummies, designed to combat stress. Our best-selling CBD gummy bears are expertly crafted to alleviate stress, conquer emotional hangovers, and prevent overwhelming angst. Say goodbye to Monday dread as these gummies foster a state of relaxation, concentration, and unwavering balance throughout the entire week. Each bottle contains 20 delicious gummy bears, each infused with 10mg of Full Spectrum CBD, alongside the valuable enhancements of vitamins B12 & D3. Noteworthy accolades underscore our product's excellence. Sunday Scaries CBD Gummies have earned top ranks in renowned publications including Forbes, Healthline, Discover Magazine, Best Products, and Cosmopolitan. Since 2017, these gummies have garnered extensive recognition, featuring in over 300 publications.
How Effective are CBD Gummies for Anxiety?

Experience a soothing and relaxed sensation with Sunday Scaries CBD gummies designed to alleviate stress. It's important to note that these gummies are not intended for diagnosing, treating, curing, or preventing any disease. Due to historical legal constraints since the 1937 Marihuana Tax Act, comprehensive studies on cannabis are limited. However, valuable insights can be gleaned from reputable sources like the World Health Organization and the US National Library of Medicine - National Institute of Health, shedding light on CBD's safety and efficacy. Anticipation is high for the establishment of FDA regulations in our industry, paving the way for comprehensive insights into CBD's impact on anxiety. Until then, it's prudent to consult your healthcare provider for the management of any medical condition, including anxiety.
Can CBD Gummies Help with Sleep?

Discover potential sleep improvements with Sunday Scaries CBD gummies, which may aid in quieting your mind before bedtime, allowing relaxation and a departure from racing thoughts. Incorporating CBD gummies into your nighttime routine can create an ideal prelude to deep sleep. Similar to the utilization of CBD for anxiety, the efficacy of CBD gummies for sleep awaits comprehensive clinical validation through trials. While the National Institute on Drug Abuse and the National Library of Medicine - National Center for Biotechnology Information provide insights into CBD's safety and potential benefits, it's crucial to consult a medical professional for guidance regarding any condition, including insomnia.
Should I Buy CBD Gummies from Amazon?

Exercise caution when considering CBD gummies on Amazon. While a multitude of "hemp" products may appear in CBD gummy searches, it's important to note that credibility, consistent dosing, and accurate advertising are concerns with many of these offerings. Safety in consumption might also be questionable. The raw materials from the CBD companies on Amazon are known to be sourced from China and are not lab tested. Also, there is no scientific way they contain the dosing of Full Spectrum CBD (the oil from the plant) that they advertise. To ensure transparency and reliability, we advocate for a straightforward approach. Steer clear of uncertainties by choosing authentic options. Our commitment to honesty sets us apart – we're all about keeping it real. If you're seeking CBD gummies that are manufactured in the USA and undergo rigorous lab testing, it's wise to bypass Amazon altogether or thoroughly research the company behind the product. If Amazon isn't your go-to, consider exploring Sunday Scaries CBD gummies. You'll receive delectable and effective CBD gummies, delightful inserts for a chuckle, and even a shot at exciting prizes. Our risk-free proposition, called our Scarefree Guarantee, comes with a 100% money-back guarantee, minus the Amazon-related hassles.
How Many CBD Gummies Should I Eat for Stress Relief?

When it comes to stress relief, we recommend consuming 2 Sunday Scaries CBD gummies in moments of frustration, overwhelm, or high stress. Each gummy is thoughtfully crafted with 10mg of Full Spectrum CBD, designed to allow our Squad members to adjust gradually. Recognizing that everyone's physiological responses to CBD vary, akin to caffeine's effects, personalization is essential. Your desired outcomes also play a role in determining the optimal gummy quantity. For instance, if you're feeling somewhat stressed due to Monday morning traffic, 2 gummies might suffice. However, if the weight of student debt is causing severe stress, you might discover solace with 3 gummies. It is safe to scale up to 3 to 4 gummies at a time. Tailor your CBD gummy intake to meet your stress alleviation needs.
How Do CBD Gummies Work?

CBD gummies work by leveraging the therapeutic properties of cannabidiol (CBD), an active compound extracted from the cannabis plant. Upon consumption, CBD interacts with the body's endocannabinoid system (ECS), a vital regulatory network that helps maintain balance and harmony. The ECS is responsible for modulating various bodily functions such as mood, stress response, pain perception, and sleep patterns. CBD's interaction with ECS receptors, known as CB1 and CB2 receptors, triggers a series of responses that can lead to relaxation, reduced stress, and overall well-being. When you consume CBD gummies, the CBD is gradually released into your system, allowing for a sustained influence on the ECS. It's important to note that individual responses to CBD may vary, and factors like dosage, metabolism, and the gummies' formulation can influence the overall effects. By incorporating high-quality CBD gummies like those offered by Sunday Scaries into your routine, you can experience the calming benefits of CBD while supporting your body's natural balance.
How Long Does it Take for CBD Gummies To Start Working?

In the realm of Sunday Scaries CBD gummies, you can expect the effects to begin around 20-30 minutes. This timing is influenced by factors like your chewing duration and the presence of food in your stomach. Embrace your inner patience, much like a young Padawan. For an extra speed boost, here's a trick: before swallowing the CBD gummies, let them rest beneath your tongue. This sublingual absorption can fast-track CBD's journey into your system. Fun challenge: try saying "sublingual absorption" five times fast – the CBD might kick in before you can manage! The good news is, Sunday Scaries CBD gummies are also equipped with vitamins B12 and D3. These not only enhance CBD's absorption, but also uplift your mood while the CBD gets to work. Trust the process and enjoy the journey towards relaxation.
How Long Do The Effects of CBD Gummies Last?

Once you've enjoyed our recommended dose, anticipate the serene, calming effects to hang around for up to 4 hours. But, the beauty of Sunday Scaries CBD gummies lies in their lasting impact. The more you incorporate them into your routine, the more profound their calming effects become. It's a journey towards a Scarefree life, where your overall well-being thrives through the consistent use of CBD. So, while the clock ticks, your relaxation flourishes. Sunday Scaries CBD gummies break the mold – these aren't your grandma's homemade edibles here. We guarantee consistent dosing and quality, ensuring you know exactly what to expect from each and every gummy so you can predict as closely as possible how long they will last.
Can CBD Gummies Help with Hangovers?

Yes, CBD gummies can potentially help alleviate the symptoms of hangovers. CBD's properties, such as its anti-inflammatory and stress-reducing effects, may assist in managing headache, nausea, and dizziness commonly associated with hangovers. Sunday Scaries CBD gummies, for instance, are formulated to promote relaxation and relieve stress, making them a possible option for easing hangover discomfort. However, individual responses may vary, and it's advisable to use them as part of a holistic approach to recovery that includes hydration, rest, and healthy practices. Sunday Scaries CBD gummies also help you alleviate your self doubt and make you feel less isolated after a series of weekend shenanigans. Many users have vocalized that it helps them with the non-medical term "hangxiety". We get it, Hair of the dog works, but Sunday Scaries CBD gummies will be a better and healthier solution than more alcohol. But at the end of the day, you deserve to have some fun every once in a while so take a deep breath and don't beat yourself up.
What Makes Sunday Scaries the Best CBD Gummies?

First off, we're totally rad – but let's dive into the real deal. Sunday Scaries stands out as the ultimate CBD gummies choice for several rock-solid reasons. Unlike many other CBD brands that source their CBD oil from uncertain origins like China, we take pride in obtaining our CBD directly from USA farms, all grown in line with the 2018 Farm Bill. Quality and transparency are our hallmarks. Our CBD gummies aren't just sprayed – they're infused to perfection, ensuring consistent quality and effects you'll love. We're so confident in their taste, texture, and efficacy that we offer a bold 100% money-back guarantee. Now, let's talk vibes. In a CBD market brimming with the same old "CBD-this" and "CBD-that," we bring the cool factor. Our personality shines through, and we're not just about selling products – we're here to cultivate a wellness community and take you on a journey to chilldom. Our unique approach sets us apart for all the right reasons, and we wear that distinction with pride. So, ready to ride the wave of difference with Sunday Scaries? Let's do this!
Are CBD Gummies Legal?

Yes, CBD gummies are legal in the United States. The 2018 Farm Bill legalized the cultivation and sale of hemp-derived CBD products as long as they contain less than 0.3% THC, the psychoactive compound found in cannabis. The 2018 Farm Bill removed hemp from the Controlled Substances Act (CSA) and made it a generic agricultural commodity. The key is ensuring that the final product contains less than 0.3% THC (derived from hemp). You can do this by checking the lab results, which are certificates of analysis from third party labs.
Will CBD Gummies Get Me High?

No, CBD gummies, including Full Spectrum CBD products, are not designed to get you high. While Full Spectrum CBD contains a variety of compounds found in the cannabis plant, including trace amounts of THC, the psychoactive compound responsible for the "high" in marijuana, these levels are extremely low (below 0.3%). This minimal THC content is not enough to induce intoxication or alter your mental state. Instead, Full Spectrum CBD gummies are intended to provide the potential therapeutic benefits of CBD, such as relaxation, stress relief, and improved well-being, without the psychoactive effects associated with THC. Always ensure you are using products from reputable sources that comply with legal and safety regulations from brands like Sunday Scaries.
Will I Fail A Drug Test If I Take CBD Gummies?

The likelihood of failing a drug test after taking CBD gummies depends on the type of CBD used and the sensitivity of the test. While pure CBD isolate products typically contain no THC, Full Spectrum CBD products do contain trace amounts of THC, which might result in a positive test result. Sunday Scaries CBD Gummies contain Full Spectrum CBD, so if you need to take a drug test we advise that you DO NOT take our product. However, the THC levels in most reputable CBD products are very low (below 0.3%), and the chance of failing a drug test is generally considered to be low. If you're concerned about drug tests, it's advisable to consult with your employer or the entity conducting the drug test for guidance.