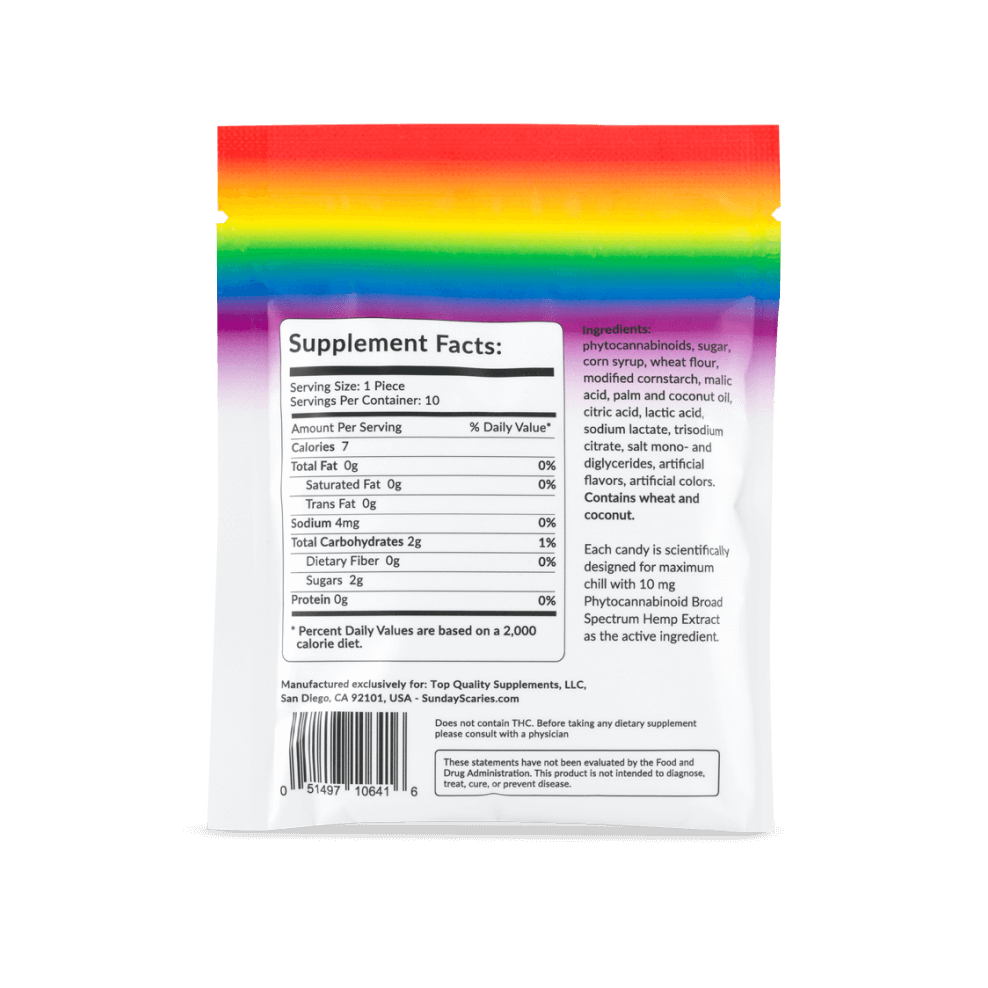 Scarefree Guaranteed
Life is hard enough. We make things chill with our 100% money back guarantee.
CBD Raw Material Certifications
Check out our TV commercial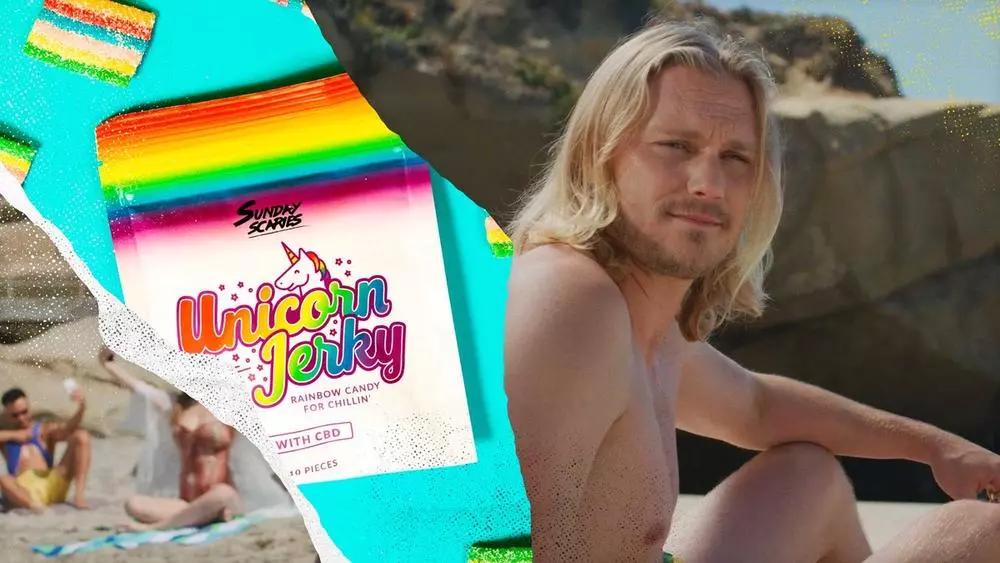 Reviews
Total 5 star reviews: 362
Total 4 star reviews: 49
Total 3 star reviews: 2
Total 2 star reviews: 1
Total 1 star reviews: 0
99%
would recommend this product
Customer-uploaded media carousel. Press left and right arrows to navigate. Press space or enter to open more details.
Slide 1 selected
love these

i loved these "candies". Only problem is i can't stop eating them

Great!

Great taste and helps melt the stress and anxiety!

Incredible flavor

I was skeptical about trying any cbd gummies again because the taste is always so obvious, but these are amazing! Taste just like candy and the wave of calm they bring is just right. 10/10 would recommend.

SB

Great for winding down

Sometimes my brain just won't shut "off" when I want to relax/nap/sleep and this helps me a lot! It's tasty and unlike sleeping aids or other otc meds, doesn't make me feel super drowsy or groggy when I wake up.
Reviews Loaded
Reviews Added
Frequently Asked Questions
Can CBD Candy Help With Anxiety?

CBD candy holds promise as a potential ally in managing anxiety, although we are still anxiously anticipating regulation and confirmation from the FDA. We are also hopeful that future studies arise on the effects of CBD with anxiety. The interaction between CBD and your body's endocannabinoid system does contribute to a sense of calm and balance, alleviating stress-related symptoms. However, it's important to remember that individual responses vary, and CBD candy isn't a one-size-fits-all solution. Before embarking on your CBD journey, consider consulting a healthcare professional to determine if CBD candy aligns with your wellness goals. Pairing the delectable experience of CBD candy with potential anxiety relief might just be your ticket to a more serene state of mind. The statements and products mentioned here have not been evaluated by the Food and Drug Administration (FDA). CBD products are not intended to diagnose, treat, cure, or prevent any disease.
How Do You Use CBD Candy?

Using CBD candy is a straightforward and enjoyable process. Simply take it out of the pouch and consume it orally, much like any other candy. Allow the candy to dissolve naturally in your mouth, savoring the flavor as it melts away. The CBD will be absorbed through your digestive system, and you can anticipate feeling its potential effects within 20-30 minutes, depending on various factors. Start by taking 1 rainbow piece, but feel free to safely scale up to 4 pieces once you start to discover how CBD effects you specifically. For a potentially faster onset, some individuals opt for sublingual absorption. To do this, let the CBD candy dissolve under your tongue for a minute or two before swallowing. This allows the CBD to be absorbed directly into your bloodstream via the capillaries under your tongue. Experiment with both methods to determine which one works best for you. Remember, it's always wise to start with a lower dose, especially if you're new to CBD, and consult your healthcare professional if you have any concerns.
Can Children Take CBD candy?

No. Sunday Scaries CBD candy, and all of our other products, are NOT MEANT for anyone 18 years of age or younger. These edibles are made with Full Spectrum CBD, which means they contain traces of THC. They are considered an adult candy item. Please chill responsibly and keep these colorful CBD candies out of reach of children.
How Long Does It Take for CBD Candy to Kick In?

The onset of effects from CBD candy can vary based on factors such as your metabolism, the dosage, and the specific product. Generally, you can anticipate feeling the effects within 20-30 minutes after consuming CBD candy. Keep in mind that individual responses can differ, and factors like your body's chemistry and whether you've eaten recently can influence the timing. For a potentially faster kick-in, some users let the candy dissolve under their tongue for sublingual absorption. Remember, patience is key as you navigate the journey to experiencing the potential benefits of CBD candy.
Can I Buy CBD Candy Legally?

Yes, you can legally purchase CBD candy in the U.S., as long as it meets specific legal requirements. CBD derived from hemp with a THC content of 0.3% or lower is federally legal in the United States, thanks to the 2018 Farm Bill.
Why Are These CBD Candies Called Unicorn Jerky?

The name "Unicorn Jerky" encapsulates the enchanting and imaginative nature of Sunday Scaries' approach to well-being. It's a delightful fusion of "Unicorn," representing something magical and extraordinary, and "Jerky," adding a playful twist to meat strip treats you enjoy as a snack. We also embrace the rainbow here at Sunday Scaries. Unicorn Jerky is our Ode To Pride, and $1 of every pouch sold is donated to the LGBTQ hotline: The Trevor Project. We chose this charity because our Co-founder, Mike Sill, tragically lost his little sister to suicide in 2011. It's our way of keeping a smile on while giving back to a good cause.
Will CBD Candy Get Me High?

Rest assured, indulging in CBD candy won't leave you feeling high. Unlike THC, the psychoactive compound found in cannabis, CBD does not have intoxicating effects. So, while you enjoy the deliciousness of CBD candy, you can savor the potential benefits without any altered state of mind. It's all about the soothing, relaxation-promoting properties of CBD, minus the high. That being said, we advise that you DO NOT consume this CBD Candy if you need to take a drug test because we use Full Spectrum CBD which contains the a legal (0.3% or less) threshold of THC.