Each Bone Contains
160 mg Passion Flower
20mg Chamomile
5mg CBD Isolate
60mg L-Tryptophan
50mg Valerian Root
Other Ingredients
20 Bones per bag
Ingredients
Rice Bran, Cane Molasses, Tapioca Starch, Purified Water, Cheese Powder, Soy Lecithin, Safflower Oil, Glycerin, Natural Beef Protein, Bacon Flavor, Mixed Tocopherols, Sorbic Acid, Ascorbic Acid.
Directions
Give pup 1 bone every day to keep the FOMO at bay.
Research suggests the effects of CBD are better felt taking the product daily for at least a month.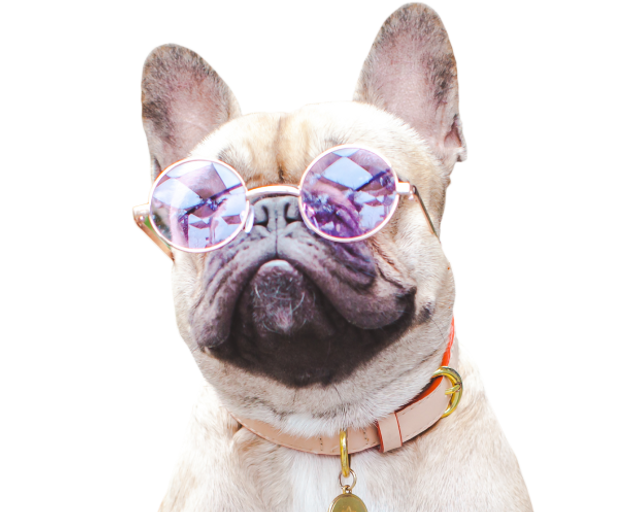 Reliable Certifications
At Sunday Scaries, all of our CBD raw materials are sourced from KND Labs in Denver, Colorado. KND Labs is a cGMP, ISO 9001:2015 and Active Pharmaceutical Ingredient (API) Certified supply chain partner of CBD ingredients for global consumer products.

Their pristine, state of the art facility ensures clean, consistent and reliable CBD throughout the supply chain, from soil to oil.
Lab Results
Click here for 3rd Party Lab Results, also known as Certificates of Analysis.
Reviews
Total 5 star reviews: 29
Total 4 star reviews: 2
Total 3 star reviews: 1
Total 2 star reviews: 1
Total 1 star reviews: 0
94%
would recommend this product
She lives them

My girl is 16.9 years old and they help ease her pain. I just wish they were a bit stronger in dosage as her previous treats had been.

Fast Acting & Convenient

Average taste but fast acting and convenient delivery options. My dog even likes the doggy treats. 100% recommended.

My pup loves them

My dog has separation anxiety so I give him two of these every time I'm going to be gone for a while and he loves them. I like that I can give him a controlled dose.

Great product!

Fomo bones have been amazing for my little dog! She loves there taste And will eat them as a treat. I give her a half a bone whenever she looks stressed and they definitely help her to relax. !

Best treat/Stress preventer

My Belgian Malinois has been on FOMO BONES her entire life (she turned 2 last Monday) and they have been incredible in dealing with her stress when I leave her alone at home. I give her 1 (sometimes 2) 1/2 hour before leaving and it works wonders. They are Ruby's favorite treat by far. At bedtime she will patiently wait at the nightstand for her FOMO. As soon as she has eaten it it's lights out until the AM..
Reviews Loaded
Reviews Added
Frequently Asked Questions
What is CBD?

Cannabidiol (CBD) is one of more than a hundred cannabinoids in cannabis. It's non-psychoactive, it won't make you high.
What are canniboids?

Cannabinoids are the main chemical compounds made by the cannabis plant, and there are at least 113 active cannabinoids identified in cannabis. Out of all of the known cannabinoids, tetrahydrocannabinol (THC) is the ONLY one that's psychoactive.
What is the difference between hemp oil and CBD?

Hemp oil and CBD are derived from different parts of the hemp plant. CBD is the therapeutic cannabinoid found in hemp's flowers, stalks, and leaves. Hemp oil is from pressed hemp seeds.
What makes your CBD different?

Unlike some of our competitors which get a lot of their CBD from China and other sources with loose regulatory requirements, our CBD is sourced directly from farms in the USA and grown in accordance with the 2014 Farm Bill. These farms are regulated by the states' Agriculture Departments. This requires our CBD to be organic and pesticide free. And let's be real. We're funny. And that's in our CBD too. Now that is a wellness hack.
Will CBD make my dog high?

No. This is probably the biggest misconception. Unlike tetrahydrocannabinol (THC), cannabidiol (CBD) is completely non-psychoactive.
What if my pup is small?

CBD can still be used for dogs under ten pounds. Start by giving your pup half of the smallest dose 1-2 times a day.
What are the side effects of CBD?

Please consult your veterinarian.
Will these CBD treats expire?

Our treats will last for 365 days from the time of opening.