Each Gummy Contains
10mg Full Spectrum CBD
6mcg Vitamin B12
10mcg Vitamin D3
Coconut Oil
20 Gummies per bottle
Ingredients
Sugar, Corn Syrup, Modified Corn Starch, Natural and Artificial Flavors, Artificial Colors (including FD&C Yellow #6, Red #40, Red#3, Yellow #5, Blue #1), Broad Spectrum Hemp Extract, Vitamin D3 and Vitamin B12, Oil of Spearmint.
Flavors
Yellow - Lemon
Orange - Tangerine
Green - Lime
Red - Cherry
Directions
Take 2 gummies everyday to keep the scaries away!
Research suggests the effects of CBD are better felt taking the product daily for at least a month.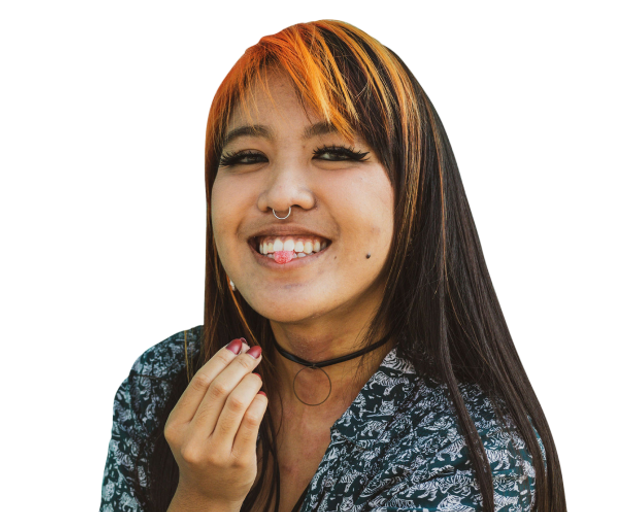 Reliable Certifications
At Sunday Scaries, all of our CBD raw materials are sourced from KND Labs in Denver, Colorado. KND Labs is a cGMP, ISO 9001:2015 and Active Pharmaceutical Ingredient (API) Certified supply chain partner of CBD ingredients for global consumer products.

Their pristine, state of the art facility ensures clean, consistent and reliable CBD throughout the supply chain, from soil to oil.
Lab Results
Click here for 3rd Party Lab Results, also known as Certificates of Analysis.
Reviews
Total 5 star reviews: 261
Total 4 star reviews: 34
Total 3 star reviews: 7
Total 2 star reviews: 1
Total 1 star reviews: 0
97%
would recommend this product
Taste great and nice and

Taste great and nice and soft!

A delicious and helpful part of my bedtime routine

I've been skeptical about mass-marketed CBD products for a while so was pleasantly surprised by these gummies. I take one each night and feel like I sleep better and more deeply. The flavors are delicious, and I love that they're vegan!

I don't like the company, but the gummies were good.

I wrote a review of the oil that I did not order and their failure to stop the order or refund me my money. However, I must admit, I liked their vegan gummies. I like gummies in general. I felt relaxed but in control after taking it. This is exactly what I wanted.

The vegan gummies taste extraordinarily

The vegan gummies taste extraordinarily delicious, I have to remind myself it's not candy because they don't have that cbd aftertaste that often lingers with other products. Thank you for delivering such a high quality and affordable CBD product, I look forward to seeing new products from Sunday Scaries!!
Reviews Loaded
Reviews Added
Frequently Asked Questions
Can Vegan CBD Gummies help with anxiety?

While Sunday Scaries vegan CBD gummies can help keep your cool during moments of mayhem, they are not intended to diagnose, treat, cure or prevent any disease, including anxiety. Anxiety is a very serious medical condition and while we're really good at making you feel like a calm champion, we're not doctors. Please consult your physician before taking our products if you suffer from anxiety.
What are the health benefits of vegan CBD?

Sunday Scaries Vegan CBD gummies, Vegan AF, provide a solution for reaching a feeling of zen while also allowing you to adhere to your plant-based or Vegan diets. They are cruelty free and contain no gelatin or animal byproducts. They are also gluten free. Vegan AF follows the protocol as the rest of our products in that they are not intended to diagnose, treat, cure or prevent any disease.
Can CBD gummies get me high?

Sunday Scaries CBD gummies cannot get you high considering they are non-psychoactive and contain absolutely no THC. THC is the compound that gets you high (think Half Baked and Super Troopers). CBD is the compound that makes you feel relaxed (think Planet Earth and The Sound of Music). All vegan gummies are third party lab tested so you can prance in the hills without feeling stoned.
Why use Vegan CBD Gummies?

Let's face it, everyone loves gummies. If you're anything like us, you like a little sour rush to pair with the edible goodness as well. Our Vegan AF, vegan gummies, are amazing because you know that no animals were harmed in the making of these treats and that you can get that same feeling of chill that you get with our gummy bear CBD product. Sunday Scaries vegan CBD gummies are the perfect edibles to help you deal with daily frustrations. They're great to take before meditating, gardening in the backyard, laying out by the pool or dealing with noise from construction on a Sunday morning.
What does CBD feel like?

Sunday Scaries CBD feels like taking a big breath of fresh air while having your temples massaged. Vegan gummies allow you to shed the everyday BS and concentrate on what really matters. Quieting your mind is important because it allows you to be in the present and happy with your current state of mind. You may be asking "how long does it take for CBD to work" and for this incredible feeling to take place? Usually only 15-20 minutes and you'll be feeling like you're suspended in a bubble bath with candles lit and Kenny G on in the background.